⭐MORTAL KOMBAT 1 PREMIUM EDITION⭐ ️STEAM ️ ALL DLC
Replenishment date: 14.09.2023
Content: text (879 symbols)
️Automatic issue of goods ✔️
Seller

Ask a Question
Report a violation
Seller discounts
for all goods
The goods are given a discount for regular customers.
If the total amount of purchases from a ManGarded seller is greater than:
Description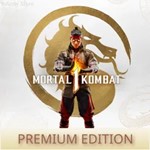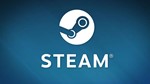 ✅✅✅ YOU CAN PLAY FROM SEPTEMBER 14✅✅✅
⭐️ Buying this product you get:
🎮1) Steam account with the game MORTAL KOMBAT 1 PREMIUM EDITION (ALL DLC) for offline play.

Pre-order bonuses and what's included in the Premium edition:
☑️ OPPORTUNITY TO PLAY FROM 14.09.23/XNUMX/XNUMX;
☑️ Kombat Kit;
☑️ Access to downloadable content characters;
☑️ 1250 dragon crystals (in-game currency).

🎮2) Detailed instructions for offline activation.
1. Log in to your Steam account under the received data;
2. Download the game from the library;
3. Enter the game once online to the main menu, then exit;
4. Switch the Steam client to offline mode;
5. Play.

✅IMPORTANT INFORMATION✅
1) You can safely change Steam accounts among themselves, i.e. You don't have to ask for the code every time.
2) TECHNICAL USER SUPPORT - 2 YEARS!
3) Ability to update the game.
4) Activation occurs without third-party programs.
5) Access is yours forever
Additional Information
✔️I give you a login and password from my Steam account, you download it from my account (or separately) and then play offline for an unlimited time (detailed activation instructions are attached) and all saves are STORED ON YOUR PC.✔️
19.09.2023
does not work(
Cool seller explained everything quickly, I advise
Many thanks to the seller for his work! There were not many difficulties during installation, but the seller quickly responded and helped me solve this problem! I recommend this seller to everyone, everything is honest and without deception!!!
Promptly answers all questions!
ALL WORKING GREAT, SUPER PRICE AND SUPER SERVICE, WILL BUY AGAIN.

11/ out of 10 stars!

so i need to edit my feedback. the accounts only worked for one, day, after that it tells me the password is incorrect. i gave the seller a chance to resolve the issue by making a videoclip of me showing that im telling the truth. wel i dont get any replay anymore so i dont think he cares of think that i am lying, but im not. so all i want is resolve the issue as adults but i dont get any replay back anymore. so im very sorry to give this (seems like a great seller at first) a bad review), of course i will edit my rating if the seller gets back to me to resolve it.



BTW: i hate to give a negative review, but if i have to i will. First time I need to on this great website.