Mortal Kombat 1 Premium Ed. (GLOBAL) AUTO ACTIVATION🔥
Replenishment date: 16.09.2023
Content: text (718 symbols)
️Automatic issue of goods ✔️
Seller

Ask a Question
Report a violation
Seller discounts
for all goods
The goods are given a discount for regular customers.
If the total amount of purchases from the seller -SEYTER- is more than:
Description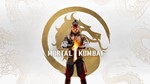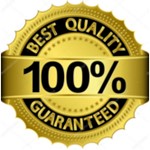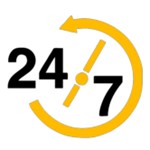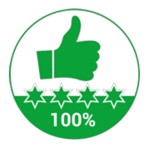 🔥 INSTANT ISSUANCE OF GOODS (24/7) AFTER PURCHASE! 🔥
⚡ Delivery of goods to the specified mail immediately after payment
💳 40+ payment methods, minimum fees
🕥 The game is activated independently according to the instructions, at any time of the day and without the participation of the Seller
👑The easiest, most convenient and automated activation among competitors
🔒 No need to provide remote access to a PC or wait for login confirmation!
🌀 Platform: Steam
🌎 Region: GLOBAL (you can play anywhere in the world, including Russia/CIS, no restrictions)
✍ Language: Russian | English | MULTI
______________________________________________________________________________________________________________
🚀 INCLUDED IN THE PACKAGE:
💜 Game:
- Mortal Kombat 1 Premium Edition

⭐ Premium Edition:
• Battle Pack: 6 new playable characters (Omni-Man, Quan Chi, Peacemaker, Ermac, Homelander, Takeda) and 5 cameos (Tremor, Mavado, Johnny Cage, Ferra, Kameleona)
• 1 week early access to DLC characters
• The look of Jean-Claude Van Damme for Johnny Cage
• 1250 dragon crystals

🎁Pre-order bonus:
• Character "Shang Tsung"
⏩ AFTER PURCHASE YOU WILL INSTANTLY RECEIVE:
✅ Autoactivator + unique key 🔑
✅ Detailed VIDEO and TEXT instructions (activation in a couple of clicks in ~ 1 minute, even an inexperienced PC user can handle it)
✅ Detailed FAQ (problem solving, answers to frequently asked questions and other useful information)
✅ Operational support and assistance in any questions
✅ One free reactivation (for installing a patch, DLC or if activation breaks down)
✅ Product warranty - 90 days
💜 BONUSES:
🎁 There may be other games on your account, this is a GIFT!
🎁 We give everyone without exception a PROMO CODE for the next purchase (for all products)
🎁 Cumulative discount for regular customers up to -25%!
🎁 For a positive review, you will receive a gift certificate (CASHBACK)!
🎮 VERSION WITH THE POSSIBILITY OF INSTALLING PATCHES AND INFINITE KEY:
🟢 Ideal for those who do not like to rush through games, the main advantages are:
+ Unlimited download time
+ Access to all future patches and DLC included in the edition
+ You can not be afraid that the activation will break (for example, with a sharp blackout)
+ Optionally disable Windows Updates
+ Ability to re-download / play the game in the future
+ Free transfer to another PC if you update the components

🛒 Select this item when paying and your key will work indefinitely.
⭐ WHAT IS OFFLINE ACTIVATION?
❇️ No need to wait for a hack, the latest patch or new DLCs, play now!
❇️ The safest and most economical way to complete story games, without overpayments
❇️ Working, up-to-date (at the time of activation) licensed version of the game, with the latest patch and the indicated DLCs
❇️ After successful activation, you will receive a separate Steam client with a personal merchant account in offline mode
❇️ Download game directly from Steam servers (maximum download speed + no viruses)
❇️ "NEW GAME" available / personal saves (stored on your PC) / achievements / personal NAME
❇️ You can play for an unlimited amount of time
❇️ By following the simple rules, you are guaranteed to pass the game on our activation
❇️ Use your personal account (playing your purchased games) without losing your activation. It's 100% SAFE!
❇️ Allowed to install mods, use trainers, ReShade, gamepad support available
❇️ You can stream the game via YouTube/Twitch etc.
❇️ Local area network (LAN) play available if supported by the game
❇️ No limit on the number of simultaneously activated games
❇️ No need to turn off internet when passing
Additional Information
⚠️ IMPORTANT INFORMATION! ⚠️
◾ Any changes to account data / transfer to third parties is strictly prohibited
◾ One activation (one key) = 1 PC
◾ Login to your account is made only through the activator (.EXE), login / password is not issued. The activator does not contain malicious code, does not collect personal information and is completely safe for your system
◾ After activating the key, no refund is made
◾ You need to activate the game within 24 hours * from the date of purchase, after which the key will not work. If the Internet is slow - warn in advance, the key validity period will be extended (*if the option of an endless key is not purchased).
◾ All subsequent patches / add-ons are paid separately * for 50% of the current cost of the goods (* if the option of an infinite key is not purchased).
◾ The product is NOT suitable for playing through cloud services (GeForce Now and similar), virtual machines, macOS
◾ Due to built-in DRM limits, in rare cases, the first launch of the game is not possible immediately, after successful activation it will be possible to launch at any time
◾ The activator automatically disables updates in the system, this is necessary to keep the activation working. After beating the game, you can turn it back on in 1 click (for more details, see the FAQ after purchase)
◾ By purchasing a product, you agree to ensure the functionality of the activator by disabling any conflicting software, as well as ignoring possible false-positive reactions of antiviruses

❌ In case of violation of the rules - denial of service and blocking of the key, without a refund.
❗ FEATURES OF ACTIVATION:
🟥 Only OFFLINE mode is available, any network functions are not available (multiplayer, etc.)
🟥 Activation will break when reinstalling / restoring / updating Windows or BIOS, changing components, trying to update / reinstall the game, BSOD / sudden power outage.
❕ It is allowed to update drivers for the video card.
🎮 MINIMUM SYSTEM REQUIREMENTS:
• OS: Windows 10 64-bit
• Processor: Intel® Core™ i5-6600 | AMD Ryzen™ 3 3100 or Ryzen™ 5 2600
• RAM: 8 GB of RAM
• Video Card: Nvidia GeForce® GTX 980 or AMD Radeon™ RX 470 or Intel® Arc™ A750
• DirectX: Version 12
• Disk space: 100 GB
*If you are not familiar with the specifications of your PC, download the AIDA64 or Speccy program, it will provide detailed information about the main components of your system, then compare them with the minimum requirements of the game. Or use the site -
https://technical.city/ru/can-i-run-it
** This product (activation) is only for Windows systems and does not work on MacOS / Linux, even if the game is officially supported by them.
*** You can activate the game on ROG Ally or Steam Deck (if it has Windows installed)
29.09.2023
Malware and Eset acuse virus, I want my money back
? By purchasing a product, you agree to ensure the functionality of the activator by disabling any conflicting software, and also to ignore possible false-positive reactions of antiviruses
I buy only from this seller and everything is always great
Activation works, no problems. Everything is as stated in the description. Respect to the seller! I have bought from him before, he will not let you down in case of problems with the product!)

good instructions, activated the first time
Everything is cool! Thanks
Excellent product, responsive seller
To activate you need to wait a maximum of 1 minute and the toy is great
Thank you for the goods
I want a present ??
The seller has long been verified more than once on many games
Everything ok as always. Recommend this seller, it's the best!
so fast delivery,im downloading now, TY <3