🔑MONOPOLY FAMILY FUN PACK XBOX Key
Replenishment date:
This item has run out. Check back later or try searching other sellers
Seller

Ask a Question
Report a violation
Description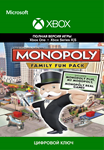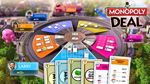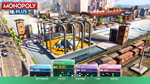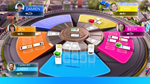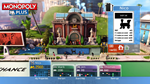 !!! WARNING !!!
For payment without commissions, choose: Bank card (LAVA)
A new era of "Monopoly" for home consoles! The "Monopoly: For the whole family" package combines several "Monopolies":
- "Monopoly PLUS"
The game board comes to life! XNUMXD city
will change as you proceed. Quick mode and 6 basic rules. Post game pictures on social media. Monopoly PLUS - a classic on a new level!
Attention: MONOPOLY PLUS online mode is available only to MONOPOLY PLUS owners.
- "My Monopoly"
My Monopoly is an add-on to Monopoly PLUS. Create the XNUMXD city of your dreams in the center of the board. Show your talent and entertain your friends by inviting them to play your MONOPOLY!
- Monopoly Deal
Everything about MONOPOLY is great: now it's a fast-paced, addictive card game!
Compete online with friends or members of the game's community to steal card packs, collect debts, and be the first player to collect 3 complete property packs in different colors. Build your real estate empire with new, fast methods!
Everything you loved about MONOPOLY has remained unchanged, but it has become a concentrated source of quick pleasure.
More:
https://www.xbox.com/ru-RU/games/store/monopoly-family-fun-pack/BZHTJ3D9T57F/0001/9N61R78MNNTJ
Platform: Xbox One, Series X|S
Release date: 2014
Genre: Card & Board
Russian language: Present (Interface, voice acting)
Additional Information
!!!ATTENTION!!! Please read the Terms of Service carefully before purchasing!

- To activate the key, a VPN with a connection to Turkey is required
- After activation, the game WITHOUT REGIONAL RESTRICTIONS
- The game is forever associated with your Microsoft account
- You can download the game in any region and at any time, with all available languages