🔑Minecraft XBOX Key
Replenishment date:
This item has run out. Check back later or try searching other sellers
Seller

Ask a Question
Report a violation
Description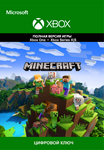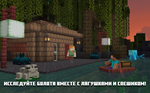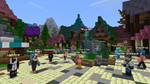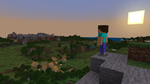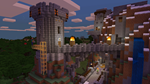 ATTENTION!!!
This is not Java & Bedrock Edition for PC!!! FOR PC key is not suitable!
!!! WARNING !!!
For payment without commissions, choose: Bank card (LAVA)
Explore randomly generated worlds and build a variety of structures: from the simplest houses to grandiose castles and palaces. Play in creative mode with unlimited resources, or dig into the wilds of the world in survival mode, craft weapons and armor to defend against dangerous mobs.
FEATURES
- Community skin packs, texture packs and mix packs! Find out more on the page
http://minecraft.net/marketplace
.
- ADD-ONS! More information can be found on the page
http://minecraft.net/addons
, there you can try something for free or learn how to create it yourself.
- Realms! Play with friends across multiple platforms (up to 10 in total) in persistent worlds. Activate a free 30-day trial period in the app and find out more details on the page
http://minecraft.net/realms
.
- Xbox Live support, including achievements features
- Cross-platform play for up to 8 players on Windows 10 PCs, Android devices, iOS phones and tablets, Xbox One and VR platforms.
- Slash commands that allow you to make changes to the gameplay. You can give away items, summon mobs, change the time of day, and more.
More:
https://www.xbox.com/ru-ru/games/store/minecraft/9MVXMVT8ZKWC
Platform: Xbox One, Series X|S
Release date:
Genre: Action & Adventure
Russian language:
Additional Information
!!!ATTENTION!!! Please read the Terms of Service carefully before purchasing!

- To activate the key, a VPN with a connection to the region specified in the "Activation region" is required
- After activation, the game WITHOUT REGIONAL RESTRICTIONS
- The game is forever associated with your Microsoft account
- You can download the game in any region and at any time, with all available languages