Microsoft office 2021 pro plus 1PC 🔥🔥
Replenishment date: 07.10.2022
Content: text (136 symbols)
Seller

Ask a Question
Report a violation
Seller discounts
for all goods
The goods are given a discount for regular customers.
If the total amount of purchases from the Gold-Nm_Reseller seller is more than:
Description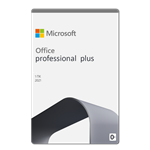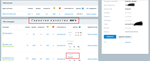 License Type: Retail
Delivery: Digital electronic license, activation key + ISO image
Number of pcs / PC: 1
Bit depth: 32/64 bit
System: Windows 10, 11
Region of activation: Region Free / Activation from all over the world (Activation from anywhere in the world)
instant delivery
We have been selling software since 2009
On the site since 2013 and take 1st place in the rating of sellers!
Over 50.000+++ items sold
Trust trusted sellers, not amateurs!
Guarantees for all goods!
The electronic license key is delivered without any boxes, stickers, discs, etc.
As a text form (XXXXX-XXXXX-XXXXX-XXXXX-XXXXX) with a link to ISO Office 2021 Pro (Russian).
Description: Microsoft Office 2021 Professional Plus is one of the newest sets of office programs for PCs, browsers and phones. This package has all the functions that many need today, and some may be useful in the future. With this set, you can successfully meet the challenge of today's economic situation. and watch out for the success factors in IT. Regular employees will be able to get the job done much faster and more efficiently, working alone or in a group, on the road or in the office. IT professionals will receive a set of intelligent applications that can be easily integrated into the system with increased security and run on existing equipment, supporting business development.
Phone activation was successful. Thank you very much. You are the best and reliable seller.
Everything is super, the seller is sociable, always helps, I constantly buy from him
Best seller, promptly responds to any problems
Phone activation was successful. Thank you. Tomorrow I will also buy a key for my new computer.
Thank you, everything was activated without problems.
Everything is super, activated with a bang!
According to the instructions installed and activated in 5 minutes, I recommend
Everything is fine. Thank you)
Everything is clear, fast, inexpensive, as Russian people love, from the heart!
the working key had to be activated using the phone
Everything works, the first time it was not activated, but the seller quickly solved the problem.
Key activated! Thank you!
Thank you! All activated! Rating excellent!
activation was successful
the seller explained everything helped recommend

Everything is fine! Thank you! I recommend the seller
At first it was not possible to activate, but the seller helped with the activation.
Activation was successful, everything is fast and with detailed instructions from the seller. I recommend!)
The first key didn't fit. Replaced promptly. Everything is working. I advise.
thank you
clearly in kind
boys in general