Microsoft Office 2021 Pro Plus 💎 100% Online Activation
Replenishment date: 21.01.2023
Content: text (29 symbols)
️Automatic issue of goods ✔️
Seller

Ask a Question
Report a violation
Description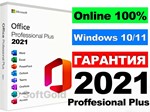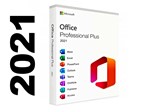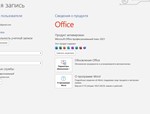 🤝👉💳 To pay with a bank card, select the payment method ENOT.IO or FREEKASSA
Microsoft Office 2021 Pro Plus - This is the newest Office suite for Windows 11 and Windows 10 with an extended set of applications. The app has been improved both visually and functionally. More than 30 unique functions have been added, which are only in the new Office 2021, but there are also a number of improvements to the previous functionality.
Microsoft Word 2021
⭐️Enhanced Dark Mode: Make the screen more pleasing to the eyes with the new and improved Dark Mode.
⭐️Best Read Aloud, Voices: New, vastly improved voices for text-to-speech are available in Word 2021. Enjoy high quality, clear voices to help you understand documents better.
⭐️Convert your documents to a website: Microsoft Sway lets you create webpages with one click from a Word document. Choose from a variety of layout options, animations, and make changes to the Sway.
Microsoft Excel 2021
⭐️XLOOKUP: Find whatever you need in a table or range, line by line.
⭐️Dynamic arrays: six new functions return multiple values ​​(FILTER, SORT, SORTBY, UNIQUE, SEQUENCE and RANDARRAY.
⭐️Let function: now you can assign names to calculation results.
⭐️XMATCH function: Searches for the specified element in an array or range of cells and returns its position.
Vendor: Microsoft Corporation
Receiving goods: Immediately after payment to your Email
License type: Retail
Activation - online
PC quantity: 1 for Windows 10/11 system
Interface language: All languages
Bit System: x32 / x64
Regional reference: The key can be used from anywhere in the world.
VPN may be required for activation
Not suitable for Apple computers - for MacOs -
https://wmcentre.net/item/3265751
Activation: by phone
7 days warranty
Office 2021 license key
office 2021 pro key
office activation key
key for office 2021 licensed
office 2021 pro plus 64
activation key office 2021 license
office retail key
key for office 2021 licensed
Additional Information
Leave your positive feedback and get a GIFT CERTIFICATE 💰!
Office 2021 - General New Features / Updates
⭐️Color value in hexadecimal format: The new input field removes the need to convert RGB color values ​​to hexadecimal color values.
⭐️ New Sketch Style: Give your presentation shapes a casual, freehand style.
⭐️OpenDocument Format Support: .ODF support is now included
⭐️Support OneDrive: All documents are automatically saved and synced.
⭐️ Updated Draw tab: quick access to color palette and point eraser, ruler and lasso.
⭐️Improved performance: stability and speed of applications.
⭐️Microsoft Search: Search all Office 2021 apps.
⭐️Updated Standard Content: Content added to Office Premium Collection.
⭐️Visual update: a new clean and clear style that conveys actions and functions through simple visualization.
⭐️ AND MUCH MORE!
Includes full versions:
📦Microsoft Access 2021
📦Microsoft Excel 2021
📦Microsoft Lync 2021
📦Microsoft OneNote 2021
📦Microsoft Outlook 2021
📦Microsoft PowerPoint 2021
📦Microsoft Publisher 2021
📦Microsoft Word 2021
📦 Skype for Business 2021
📦 OneDrive for Business 2021
📦Microsoft Teams 2021
⚠️ License to use for 1 PC.
⚠️ This is not a subscription.
⚠️ No monthly or yearly recurring payments.
⚠️ NOT FOR macOS
⚠️ Requires Windows 10 or Windows 11
System requirements:
⚙️ Processor: 1,6 gigahertz (GHz) or faster processor
⚙️ Operating system: Windows 10 or Windows 11 Pro, Home or Enterprise or Windows Server 2019 or Windows Server 2022.
⚙️ Memory: 4 GB RAM (64-bit), 2 GB RAM (32-bit)
⚙️ Hard Disk Space: 4,0 GB of free disk space
⚙️ Display: 1280 × 768 resolution
⚙️ Graphics: Graphics hardware acceleration requires a DirectX 10 graphics card.
⚙️ Browser: current version of Microsoft Edge, Internet Explorer, Chrome or Firefox.
⚙️ Additional requirements: Internet connection requires an Internet connection.
✅ In order to activate the already installed Microsoft Office 2021 Pro Plus - just enter the purchased key when prompted, or in the account settings, click "Change license"
📥 In order to download and install Microsoft Office 2021 Pro Plus - click the "Instructions" button on the purchase page. The link to the purchase page will be in the letter with the key after payment.
Leave your positive feedback and get a GIFT CERTIFICATE 💰!
After payment you will be sent:
1. Activation key Microsoft Office 2021 Pro Plus
2. Direct link to download the application from the Microsoft website
Unfortunately, the first key did not fit. However, they worked quickly (taking into account the holidays, they answered almost instantly) and sent another key. Office activated online.
Everything was perfectly activated, but with vpn - I don't know if it's a coincidence or not, but as I personally have it. So the keys are exactly right. Thanks
everything is great! sociable seller. always ready to help
Everything went perfectly! Highly recommend!
It costs Microsoft Office 2021 Pro Plus original with MSDN at first the key was not accepted in the open World, a button appeared at the bottom of the window to update the application. After the update, the entire office opened already activated. Thanks a lot to the seller.
Installation and activation was successful, the file downloaded without any obstacles. I am very glad that there is such a product on the Internet, which, after purchase, does not require additional hassle for installation. There is feedback from the seller, and prompt, it did not take long to wait for an answer.
Everything activated without problems.
Everything is great! There were no problems, I recommend!
Not the first time I buy from this seller, everything is fine
The seller is good, the keys are always valid
Thank. Everything is working
EVERYTHING IS GREAT! ACTIVATED WITHOUT PROBLEMS!
Everything is fine. The link from the letter also included a link to download the original version and the key worked without problems.
set activated, updated everything is fine
Everything works as it should, thanks to the seller!
Everything is fine! Working! I recommend)
Bought, activated and now I'm happy!
Everything works, without any dancing (2-3 actions and you're done)
Thanks for the key!
I advise this seller)
+ + + + + + + + + + + + + + + + + + +
Fine!!! just do not remove card payments like the rest, please.