Microsoft Flight Simulator Premium Deluxe + Online
Replenishment date: 24.03.2023
Content: Microsoft Flight Simulator Premium Deluxe (26) - copy - copy - copy.txt (833 B)
️Automatic issue of goods ✔️
Seller

Ask a Question
Report a violation
Seller discounts
for all goods
The goods are given a discount for regular customers.
If the total amount of purchases from a Gormustang seller is more than:
Description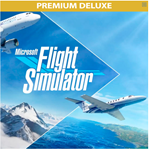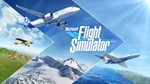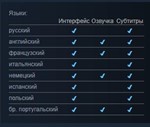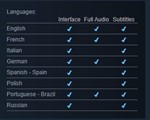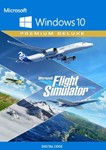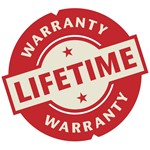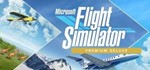 -Payment by Card is available. When purchasing, you must select the payment method Enot.io, then select "Bank Card"

You are buying a General Microsoft Store account with the game Microsoft Flight Simulator Premium Deluxe Bundle. (Release date Aug 18, 2020)
- After the purchase, you will be given a username and password from the Microsoft Store account in which the game has already been purchased, it is possible to play online and offline after installation.
- we do not have that the game cannot be played right away
- The account is unlimited, it is impossible to change the mail and password. (the account remains yours forever)
-Be sure to read the "Frequently Asked Questions"

Premium and Deluxe content is only available when using our Xbox live account in the Xbox Console Companion app and turning off the internet after launching the game.
Standard content is available from your personal Xbox live account, online mode is available.
🤔Frequently asked questions❓

1. Is your account protected? -- No
2. Can I use another account and log into this one again? - Yes, you can log out and log in as many times as you want, but after logging in, you must immediately put the launcher in offline mode.
3. Can I use my account after reinstalling Windows or on another personal computer? - Yes, you can always use your account, but only for yourself, the data will not change.
4. Can I transfer my account to a friend or third party? - No, it is forbidden to transfer data to another.
5. Can I update the game? - Yes, if necessary or every 10-15 days, you can connect to the Internet to update.
6. Can I get a refund if the game won't start due to the computer? - No, refund only if the account does not work or if we cannot issue you a replacement within 3 days.
7. What should I do if after downloading it gives an error that the game can be activated after 24 hours? - If you just bought the game, we will immediately give you another account with protection, with which you can immediately start the game and play until you reinstall Windows or change your computer. After reinstalling Windows or changing computers, you must use the first account, and if the same problem occurs again, then follow the developers' rules, that is, wait 24 hours for the game to activate.

Instructions for preparing for the game
1) Turn on Windows updates (If the game is turned off it will not be possible to download)
2) Have Windows 10 x64 (version 1909 or later), it also works on a pirated version (Windows 10).
3) Make sure that you have no problems installing applications through the Store (Microsoft Store, download any free game in it.
4) The download of the game will be directly from the Microsoft Store (you will download as much as you like, there are no restrictions, it all depends on your Internet)
IF you do not understand something or need help, you can tell us after payment and we will do everything ourselves through TeamViewer

🤩 Please leave a positive feedback after a successful purchase of the account!
Additional Information
PROS OF OFFLINE MODE
1. You don't have to wait for the game to be hacked (game data with Denuvo protection, which cannot be hacked for more than six months, you will not find them on torrents)
2. The cost of a shared account is several times cheaper than the price tag on Steam (10-20 times)
3. You can complete the game 100%
Languages: See second figure
ABOUT THIS GAME
Microsoft Flight Simulator is a next-generation flight simulator with many detailed recreations of aircraft - from light aircraft to wide-body airliners. Put your pilot skills to the test by completing missions and challenges. Night flights, real-time weather and atmospheric conditions, and a vibrant and dynamic world await you. Plan your route and go anywhere in the world! Microsoft Flight Simulator allows you to sit at the helm of 20 aircraft, which have been recreated as faithfully as possible and have unique flight models. In addition, 30 airports have been manually recreated.
The Microsoft Flight Simulator Deluxe Edition contains all aircraft from the base edition and adds 5 more faithfully recreated aircraft with unique flight models, as well as 5 more handcrafted airports.
Additional Deluxe Edition aircraft
• Diamond Aircraft DA40-TDI
• Diamond Aircraft DV20
• Textron Aviation Beechcraft Baron G58
• Textron Aviation Cessna 152 Aerobat
• Textron Aviation Cessna 172 Skyhawk
Deluxe Edition Handmade Airports
• Schiphol Airport, Amsterdam (Netherlands)
• Cairo International Airport (Egypt)
• Cape Town International Airport (South Africa)
• O'Hare International Airport, Chicago (USA)
• Adolfo Suarez Madrid-Barajas International Airport (Spain)
The Premium Deluxe Edition includes all aircraft from the Deluxe Edition and adds 5 more faithfully recreated aircraft with unique flight models, as well as 5 more handcrafted airports.
Optional Premium Deluxe Edition aircraft
• Boeing 787-10 Dreamliner
• Cirrus Aircraft SR22
• Pipistrel Virus SW 121
• Textron Aviation Cessna Citation Longitude
• Zlin Aviation Shock Ultra
Premium Deluxe Edition Handmade Airports
• Denver International Airport (USA)
• Dubai International Airport (United Arab Emirates)
• Frankfurt Airport (Germany)
• Heathrow Airport (UK)
• San Francisco International Airport
📋INSTALLATION
1. Enable Windows updates (If the game is turned off it will not be possible to download)
2. We go to the Microsoft Store with the username and password that you received
3. Download and install the game from the microsoft store
4. Turn on the game
5. Enjoy the game
Good seller, will help if there is something wrong with your account
Everything works, the seller is reliable
everything works and flies great!
Great, the seller responds almost instantly!
very nice person to talk with and i had an issue but fixed very soon
Everything is fine, the seller quickly replaced
Everything is fine, the seller responds quickly, thanks for the opportunity to play new games
There were some difficulties logging into your account, but this is my fault. The seller promptly responded and helped. Recommend!
Great seller, responds instantly
The seller changed the password after 30 seconds! Service bomb!
Great seller! Always in touch! Nice to deal with)
Great seller. After payment, information was immediately sent. If there are any difficulties, the seller is always in touch, helps and responds promptly. Recommend!
Good seller. Replies quickly and the product works fine. I advise you to buy :)
Everything is working. Thank you very much
Great seller. Everything works, and most importantly, pleases.
I'll look again!
class seller helped all is well
goods match the description. the seller answers quickly and helps to resolve all issues related to his product
I've been playing for more than 3 months, everything is ok
At first it did not work, after 5 minutes it was replaced!
The seller is top, he answers the question quickly, buy the product is also of high quality

There was a problem but answered very quickly! + rep
Everything is working. Thank you very much to the seller!
Everything is fine, thank you seller