Men of War Assault Squad 2 (steam key) -- RU
Replenishment date: 15.03.2023
Manual issue of goods
You may need to contact the seller to receive the item. Carefully read the terms of delivery specified in the product description
Seller

Ask a Question
Report a violation
Description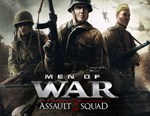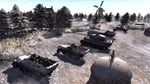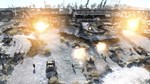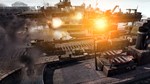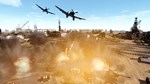 After the purchase, you will receive a KEY to activate the specified software product.
The purchase ID is 16 characters, use it to get the product code on the merchant site.
Release Date: May 15, 2014
Age rating: 12+
Developer: Digitalmindsoft
Publisher: 1C Company
Localization: Russian (interface and voice acting)
Activation System: Steam
Region: Russia
Description:
The continuation of the famous strategy "Behind Enemy Lines 2: Assault" offers new single-player modes in which you will take part in a variety of military operations - from epic tank battles to stealth sniper sabotage. In multiplayer, you can face off against opponents on new multiplayer format maps from "1 on 1" to "4 on 4". And the new team mode for 16 participants ("8 on 8") will allow you to test your skills in large-scale and spectacular battles on huge, detailed maps. In addition, new types of camouflage are available, which vary depending on the season and the type of terrain on the battlefield. Behind Enemy Lines: Assault 2 also contains many improvements and changes designed to improve the quality of the game in all aspects.
Key Features: Improved support for multi-core processors, improved shader technology.
Redesigned interface - added statistics for destroyed units and a squad information icon.
New interface for multiplayer games.
Advanced artificial intelligence.
New graphics for inventory items, redesigned vehicle models.
Improved sound design, including the ability to use voice commands.
Supports Steam Features: Multiplayer, Battle Management, Player Stats & Leaderboards, Steam Achievements, Steam Cloud Saves, Voice Chat, Valve Anti-Cheating Program, Friend Invite and Steam Workshop.
Player level increase and rank system.
The ability to record video while playing.