Marvel's Avengers + DLC + OFFLINE ACTIVATION + GLOBAL-Steam
Replenishment date: 17.04.2023
Content: text (1005 symbols)
️Automatic issue of goods ✔️
Seller

Ask a Question
Report a violation
Seller discounts
for all goods
The goods are given a discount for regular customers.
If the total amount of purchases from a Gormustang seller is more than:
Description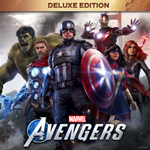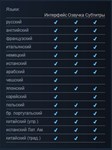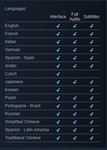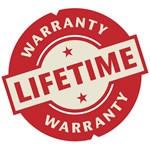 - Payment by Card is available. When buying, you must select the payment method Enot.io, then select "Bank Card"
You buy a Shared STEAM account with the game Marvel's Avengers Deluxe Edition ofline without third-party programs, you can already download .. ((Release date September 01, 2020)
- After the purchase, you will be given a login and password from the steam account in which the game has already been purchased, after installation it is possible to play only in offline mode.
- we do not have that the game cannot be played right away
- The account is unlimited, it is impossible to change the mail and password. (the account remains yours forever)
-Be sure to read the "Frequently Asked Questions"
-for online game you can buy the game at this link
https://wmcentre.net/item/marvel-s-avengers-deluxe-dlc-onlayn-garantiya-2962894
🤔Frequently asked questions❓
1. Is your account protected? - At the entrance to the account there is no protection, only login with a username and password, but inside the account there is protection against data changes: nickname, picture, etc. Internal protection does not interfere with enjoying the game.
2. Can I use another account and log into this one again? - Yes, you can log out and log in as many times as you want, but after logging in, you must immediately put the launcher in offline mode.
3. Can I use my account after reinstalling Windows or on another personal computer? - Yes, you can always use your account, but only for yourself, the data will not change.
4. Can I transfer my account to a friend or third party? - No, it is forbidden to transfer data to another.
5. Can I update the game? - Yes, if necessary or every 10-15 days, you can connect to the Internet to update.
6. Can I get a refund if the game won't start due to the computer? - No, refund only if the account does not work or if we cannot issue you a replacement within 3 days.
7. What should I do if after downloading it gives an error that the game can be activated after 24 hours? - If you just bought the game, we will immediately give you another account with protection, with which you can immediately start the game and play until you reinstall Windows or change your computer. After reinstalling Windows or changing computers, you must use the first account, and if the same problem occurs again, then follow the developers' rules, that is, wait 24 hours for the game to activate.
🤩 Please leave a positive feedback after a successful purchase of the account!
Additional Information
PROS OF OFFLINE MODE
1. You don't have to wait for the game to be hacked (game data with Denuvo protection, which cannot be hacked for more than six months, you will not find them on torrents)
2. The cost of a shared account is several times cheaper than the price tag on Steam (10-20 times)
3. You can complete the game 100%
Languages: See second figure
Marvel's Avengers: Deluxe Edition includes an exclusive set of obsidian gear for your Avengers, including Captain America, Iron Man, Black Widow, Thor, Hulk and Miss Marvel, as well as six exclusive obsidian-themed nameplates to further personalize your gaming experience. process. This edition includes 72 hours of early access, play the game 3 days early.
Gather your team of Earth's most powerful heroes, use your powers and make your superhero dreams come true.
📋INSTALLATION
Offline Mode Instruction
1. Install the steam client
2. We go to Steam with the login and password that you received
3. Download and install the game from Steam (or you can download it from a torrent in advance)
4. Turn on the game before the game menu appears
5. Disable the game
6. In Steam, in the upper left corner, click the menu (steam), put it in offline mode
7. Turn on the game
8. Enjoy the game
❗IMPORTANT
Always keep Steam offline
I bought an account on 06.09.2021/15/3. Now I wanted to play again, the seller issued a new account within XNUMX minutes. Thank you very much <XNUMX
GREAT SELLER! GIVEN AN ACCOUNT OF WHICH I DREAMED + TO WHAT WAS PAYED! SURPRISED. THANKS.
respect ?? seller handsome
Thank you !!! EVERYTHING IS GOOD !!!))) Good seller !!!)))
The seller is excellent. I have already bought two games. No complaints.

Everything is fine, thank you very much, the product is super good!
Everything is working! We made an account replacement, quickly, clearly and without problems. I advise!
there were problems with the first account, but the seller issued a replacement and that's it, the game works
everything is fine, the game is running, the account is current
Well done seller had problems but he quickly solved them thanks ??
all the fire everything works the seller does not dismiss thanks to him for this
Bought an account with the Avengers. Everything is fine
Everything is fine, the seller quickly responded to a request for help)
thanks for the quick support and a nice account. I advise everyone