Malwarebytes PREMIUM ⭐️ KEY - 1 PC (6 MONTHS+) 🔥
Replenishment date: 19.11.2023
Content: text (23 characters)
️Automatic issue of goods ✔️
Seller

Ask a Question
Report a violation
Description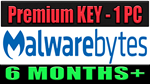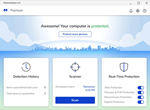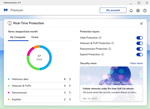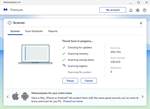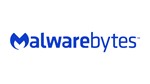 🔥 KEY for Malwarebytes Anti-Malware Premium - GLOBAL, no regional restrictions (Can be activated in any country)
🔥This key can activate (Windows, Mac) only 1 device.

❗ Warranty - if the key is inoperative, a replacement will be made.
* The warranty is valid for 3 months from the date of purchase.
* Ready to help you
🔥 Leave a GOOD FEEDBACK after purchase. It is very important for me! Thank you.
📌 The key is linked to the partner's account
📌 Email & Password from your personal account is not provided
📌 Key validity period is 6 months or more
📌 This key can activate (Windows, Mac) only 1 device
📌 Key activation can be done in any country (Region Free)
📌 No refunds! Only replacement in case of failure
📦 By buying this product you get:
✅ Key to antivirus Malwarebytes Anti-Malware Premium (1 Device - PC or Mac)
✅ Instant delivery of goods to your mail
✅ View data: KEY (XXXXX-XXXXX-XXXXX-XXXXX)
✅ Suitable for versions - Malwarebytes 3.0 and above, up to the latest
✅ Operational support in case of any questions
✅ Warranty for purchased goods
* In case of problems, please contact the seller in personal correspondence.
❗ Want to reinstall the operating system without losing your key?
✅ Deactivate the license key.
✅ Enter KEY on new OS.
📌 To activate the Malwarebytes Premium license, you need to go to the Malwarebytes antivirus program and enter it in the antivirus itself (Click "Activate License" in the upper right corner)
❗ Before purchasing a license, you can download the trial version of Malwarebytes Anti-Malware Premium here:
https://downloads.malwarebytes.com/file/10789
, install the program and within 14 days determine how this program meets your needs, suits your computer and meets your expectations.
🔥 Therefore, the seller DOES NOT provide reimbursement for the sale of licenses. All transactions are FINAL. From the moment of payment, the amount is non-refundable.
❗ Malwarebytes for Windows Premium is an antivirus program that finds and removes malware. Manufactured by Malwarebytes Corporation, was released in January 2006. It is available as a free version that searches for and removes malware manually by launching it, and a paid version that provides scheduled scans, real-time protection, and flash drive scans. Access to an unprotected file is also obtained.

💼 Features of Malwarebytes Premium:
- Protects your identity and your privacy from hackers
- Protects your documents and financial files from ransomware
- Protects you from malicious and fraudulent websites
- Neutralizes malware that slows down your computer
- Reflects malware attacks targeting the functionality of programs
- Cleans the infected computer from viruses

The Buyer receives only 1 (one) SERIAL NUMBER (registration code) of the form XXXXX-XXXXX-XXXXX-XXXXX for activation.

Buying a key for Malwarebytes Anti-Malware 4.4.9 Premium from us is one of your best decisions.
The key was activated, it says that it expires in 226 days, let's see what happens next, but now I'm happy, so to the seller +rep
I was feeling a bit weird since there was not a lot of sales, but the license is working fine, and it will automatically renew in 323 days. thank you!
https://i.imgur.com/fly6qBo.png