Lies of P: Deluxe Edition+Steam🌎GUARANTEE
Replenishment date: 21.09.2023
Content: text (83 characters)
️Automatic issue of goods ✔️
Seller

Ask a Question
Report a violation
Seller discounts
for all goods
The goods are given a discount for regular customers.
If the total amount of purchases from a Voronpb seller is more than:
Description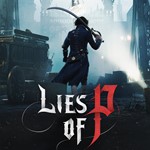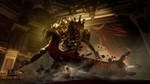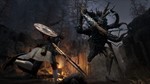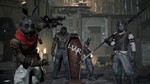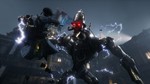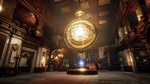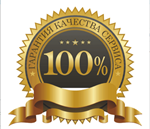 Immediately after payment you get access to the general Steam ACCOUNT for offline play
Lies of P: Deluxe Edition
ACTIVATIONS are available WITHOUT QUEUE, BUY, DOWNLOAD, PLAY. Payment for goods WITHOUT COMMISSION
INSTANT AUTOMATIC ISSUANCE OF GOODS 24/7 GLOBAL VERSION is available in any region!!
● After purchase, you will receive simple activation instructions.
● Activation gives you the opportunity to play an unlimited amount of time (following the instructions).
● The cost of the game is several times lower than in the official Steam store.
YOU WILL GET BONUSES AFTER PURCHASE IN THE FORM OF DIFFERENT PLEASANT FEATURES!
● There may be other PAID games on the account (randomly on each account), they come as a bonus for free!
● For a positive review, you will receive a gift certificate (cashback) for other purchases.
● As well as a promotional code that gives you a discount on any of my products!
IMPORTANT INFORMATION:
● If the account has Steam Guard, write to the seller in the product correspondence.
● Play after installation is possible only in offline mode. Changing account information is prohibited.
● The product is not suitable for playing through cloud services: PlayKey / GeForce NOW and others.
● Updates / patches / DLC are paid separately (at the time of activation you get the latest version of the game)
● Please do not leave negative feedback before contacting the seller through the section "Correspondence with the seller."
● If you have any problems or questions, be sure to contact us for advice
● Coming soon crack can be installed ( Write to us before all the manipulations for help)
✅ TECHNICAL USER SUPPORT - LIFETIME! You will pass the game completely without problems!!!✅


● Our ACCOUNTS are personal (legally purchased) no one will change the password and take away your account, your saves will not be lost! Activations are always available! Buy, download, play!
● The reliability of your purchase is GUARANTEED! We are a large store on the marketplace, with over 7 years of experience and hundreds of positive reviews. Experienced technical support will always help to solve the problems!
Additional Information
Pre-order the digital deluxe edition of Lies of P and receive
• Early access for 72 hours
• Clothes of a mischievous doll
• Naughty Doll's Dress Hat
• Signature coat of the great Venigny
• Points of the great Venigny
• The mask worn by those preparing for the festival
*The Naughty Doll Clothes and the Naughty Doll Dress Hat are pre-order bonuses.