🔑LEGO The Hobbit + ADD-ONS Xbox Key
Replenishment date: 26.07.2023
Content: text (642 characters)
️Automatic issue of goods ✔️
Seller

Ask a Question
Report a violation
Description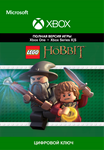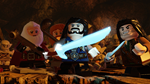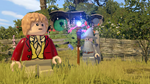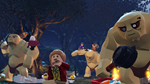 !!! WARNING !!!
For payment without commissions, choose: Bank card (LAVA)
The interactive LEGO® The Hobbit™ game lets players experience scenes from their favorite movies and is based on the fate of the hobbit Bilbo Baggins, who was summoned by the wizard Gandalf to help Thorin Oakenshield and his company of dwarves.
You will also receive the following additions:
- Combat package. There are many dangers in Middle-earth, but with this new pack you will always be ready for battle. Destroy LEGO bricks of Morgul with the new sword of shadows, don the brilliantly crafted mithril armor of the dwarves, or use a very reliable light shield. The Axe, Orc Cleaver and Orc Bow will help you deal with your enemies, and in lake boots and Smaug's feet you will be simply irresistible! The Gloves of Friendship will allow you to single-handedly break through any obstacles, and with Smaug's hat and wig of the Dwarf King, you will look great.
- Package "Arsenal". Many different types of armor and weapons to match the most daring heroes of Middle-earth! Wear the Morgul crown and destroy the bricks of Morgul in the dark land of Mordor, or go into battle with a miniature replica of the Balrog's fiery sword. With the Thinker's Helm, Dragonscale Armor, Crystal Gloves, Shield of Shadows, and Golden Royal Shield, you'll look like a true warrior. Be sure to equip yourself with real combat weapons, including Bullcough's Cudgel, Glittering Flame and Ruby Blade, and traverse Middle-earth in style with a pair of oversized bigfoots.
- Big Little Heroes Character Pack. Miniature versions of some of the most beloved characters - the famous inhabitants of Middle-earth appear in an unusual and interesting way! Strike fear and terror into the hearts of your enemies with little Smaug, or admire the irresistible sight of little Gimli from the Lord of the Rings trilogy. The large LEGO Snow Troll figure guarantees a good shake, plus you can play as Bandobras Took aka Bullroar or the Stone Gnome of Erebor. If you get tired of walking, take a ride on the Spider. Remember: the main thing is not where we are going, but with whom we travel!
- Character Pack "Side Quest". Play as the LEGO River Troll or Girion, the brave ruler of Dale. The noble Thranduil elk will take you wherever you wish, and the fearless dwarf will always help in battle. Have you ever wondered what wizards do on the weekends? Enjoy the simple pleasures of life with Saruman's Weekend.
More:
https://www.xbox.com/ru-ru/games/store/lego-hobbit/bxzsx21x0s7x
Platform: Xbox One, Series X|S
Release date: 2014
Genre: Action & Adventure
Russian language:
Additional Information
!!!ATTENTION!!! Please read the Terms of Service carefully before purchasing!

- To activate the key, a VPN with a connection to Turkey is required
- After activation, the game WITHOUT REGIONAL RESTRICTIONS
- The game is forever associated with your Microsoft account
- You can download the game in any region and at any time, with all available languages