💳 CARD FOR CANVA PRO 30 DAYS TRIAL (USA) 💳 CVC
Replenishment date: 28.08.2023
Content: text (30 symbols)
️Automatic issue of goods ✔️
Seller

Ask a Question
Report a violation
Seller discounts
for all goods
The goods are given a discount for regular customers.
If the total amount of purchases from the seller kostet624 more than:
Description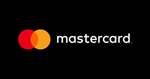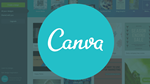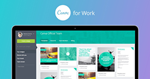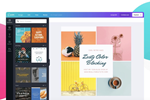 🔥 You can use this card to get a 30 day trial of Canva Pro!
If you encounter a problem, please use USA VPN to do a trial.
🔥 After payment you will receive: 🔥
✔️ Credit card number
✔️ Date
✔️ CVV number (last 3 digits)
-------------------------------------------------- ----- --------------
📝 Q&A:
-------------------------------------------------- ----- --------------
✔️ Where can I use the card?
Credit card can be used to get 30 days of Canva Pro!

✔️ How is it a country map?
💬 Country Bank - United States!

✔️ What do I need to use to activate?
💬 Nothing! But if you face any problems then use US VPN!

✔️ Possible replacement?
💬 No, the product is fully functional!

✔️ How much time do I have to use the card?
💬 You must use the card immediately after purchase, 12 hours guarantee! If you have any problems let us know!

✔️ What can I buy with the card?
💬 Only Canva Pro 30 days trial!

✔️ Will the card work in other services or stores?
💬 No! This card only works for Canva Pro for a 30 day trial! If you need other services, please contact us - maybe we can help you find the right product!
Additional Information
⚡️The card can ONLY be used to activate Canva Pro for a 30-day trial period, the owner must specify your details.
⚡️ The card is NOT intended for its replenishment and settlements/purchases.
⚡️ After purchase, the card is guaranteed to work for 12 hours.
⚡️ If you buy a card not to activate Canva Pro for a 30 day trial period, claims that the card does not work will not be accepted!
⚡️ Refunds due to an erroneous purchase of a card, an attempt to use it for other services and other possible reasons, ARE NOT CARRIED OUT!!!!
✍ Thank you for your positive feedback!
Not right away, but it worked.
Everything is fine. The seller helped set everything up as it should.
Everything is good! The card is working!
Works! If anything, write to the seller, he will help!
Top, it would be cool if more addresses were added