Manufacturing of a frame structure from aluminum. profile
Replenishment date: 15.04.2010
Content: text (2019 symbols)
️Automatic issue of goods ✔️
Seller

Ask a Question
Report a violation
Description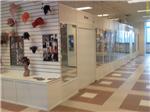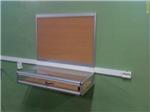 Detailed instructions for the manufacture and installation of structures (showcases, shelves, partitions, trade pavilions, furniture structures, etc.) from an aluminum profile with grooves for fillers - laminated chipboard, LDVP, MDF, polycarbonate, glass, mirror, etc.
Additional Information
An instruction with a description of the types of aluminum profiles, the peculiarities of working with them, as well as a detailed guide for the manufacture of a typical structure from www.olymp-al.ru, its installation and analysis of options for using aluminum profiles in interior solutions.
Further advice on the subject of discussion is guaranteed!