BigTrend Fx and TradeZone indicator for beginners
Replenishment date: 21.06.2009
Content: 90621153126217.rar (82.54 KB)
️Automatic issue of goods ✔️
Seller

Ask a Question
Report a violation
Seller discounts
for all goods
The goods are given a discount for regular customers.
If the total amount of purchases from a ForexLand ™ seller is more than:
Description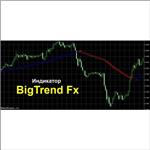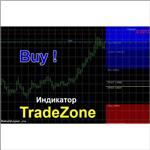 The BigTrend Fx indicator catches big trends. It is simply an irreplaceable indicator in work. When other indicators provide short-term buy or sell signals, BigTrend Fx will determine the direction of the long-term trend. Accordingly, in the case of the blue BigTrend Fx trend, we reject all sell signals from other indicators and use only the "buy" position, and vice versa, with the red BigTrend Fx trend, we are only interested in sell signals, ´buy ".


TradeZone indicator. A very useful indicator for beginners and professionals.
It's easy to work. When the price enters the blue zone, we buy, when the price enters the red zone, we sell. With this indicator, you will have many profits!
Additional Information
Always know if you have a pretense, you can always write to me by email, do not rush to leave SUCCESSFUL REVIEWS, I will always support you in the installation, and answer your questions, just make a refund with ease ...