Human fall flat |ONLINE|STEAM| (Rent from 7 Days+)
Replenishment date: 29.05.2023
Content: text (535 symbols)
️Automatic issue of goods ✔️
Seller

Ask a Question
Report a violation
Seller discounts
for all goods
The goods are given a discount for regular customers.
If the total amount of purchases from the perStore seller is greater than:
Description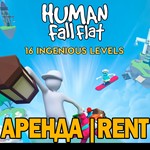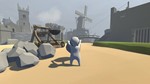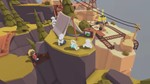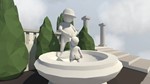 🌐Online available. 🌐
✅Can be used to play within cloud services: Playkey, Liquid Sky, Loudplay, GeForce Now, etc.(Make sure the game is supported by your service)✅
🔵When purchasing this product, you are given a login and password from your Steam account. 🔵
🔈You will be able to download the game and play on this profile during the rental period. 🔈
❗If you have any questions, you can always write to us on the product receipt page.❗

❓If you need a security code to enter your account, write to us on the same page.❓
❤️ If not in stock and you are interested in when it will appear, unsubscribe. We will answer and reserve.❤️
⚠️ Allowed: edit profile and friends list.

⚠️ Forbidden: change security settings, as well as use cheats of any kind in online modes.
The game has no territorial restrictions - REGION FREE and is suitable for activation in any country.
The account can have 0 steam level, instructions will be attached to add a friend who also has 0 steam level. Or a friend can add you as a friend.
Additional Information
Important:

1. The lease term for the account is calculated from the date of payment.
2. You can always extend the lease, just write to us on the receipt page, correspondence tab.
3. Only you have access to your account at the time of rent.
Rules:
1. It is FORBIDDEN to change the security data. If you try to change the password or security data on your account, access to your account will be closed. Refunds and replacements will also be denied. From the moment of purchase, any actions to change the data will be registered with you!!!

2. If there is someone else on the account other than you, you must report it immediately, the presence of another person on the account does not cancel the paragraph above.