Hogwarts Legacy - Xbox Series X|S
Replenishment date: 10.02.2023
Content: text (1865 symbols)
️Automatic issue of goods ✔️
Seller

Ask a Question
Report a violation
Description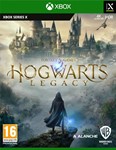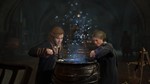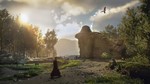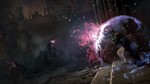 Additional Information
Instructions for installing the game on the Xbox One & Series S|X console:
1) Go to the profile selection and select: add a new user. Enter the received data: login and password from the account
2) You may be asked for a security code during login. Next, write to me in the section correspondence with the seller. I grant access.
3) We select the login and security parameters without restrictions.
4) Go to My games and applications in the game library section or XBOX STORE
5) Install the game.
6) After purchasing the game, you will receive a detailed video instruction on how to launch it
Read very important:
1) Requires a permanent Internet connection to log into your account.
2) It is strictly forbidden to make an account home.
3) It is strictly forbidden to change the data in your account and transfer it to third parties.
4) The profile is my property, the transfer of data on it to anyone is prohibited.
If you violate any of these rules, you will be denied access to your account without refunding the money paid!
Everything is good and fast, quality guaranteed, after 5 months I reactivated my account, thank you
All super bought ?? for very cheap
Super! The seller is responsive and helps at every step, put on the download, if I add anything!
All is well
There were problems with the Xbox itself
But they helped
Top!!
Everything works without problems, the main thing is not to rush and do everything according to the instructions!
Everything is classy!!! The seller quickly answered all questions. I'm happy with ??????????????
The game is good, the price pleased.
The seller answered immediately. Not any problems.
Everything works, the operator helped and told everything, it didn't work out the first time, I personally did it with 3. Try it, the fact is that everything works, the main thing is to clearly follow all the instructions.
Very prompt. Everything is working
Very good Seller, quick response, game works fine, recommended. *****
Huge respect for this product! Everything went great, prompt response and assistance in activation! Take it, you won't regret it!)
The seller quickly contacted, threw off the instructions. I quickly activated my account. If you do everything according to the instructions - everything works.
Everything is working. Confirmed entry quickly!
Top product with a low price, the seller immediately responded!
all well quickly communicated, everything works great!
Everything is working. Recommend seller??
Everything works, I recommend the seller!