Hearts of Iron IV Cadet Edition (steam key)
Replenishment date: 31.10.2022
Manual issue of goods
You may need to contact the seller to receive the item. Carefully read the terms of delivery specified in the product description
Seller

Ask a Question
Report a violation
Description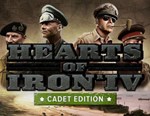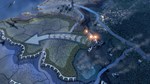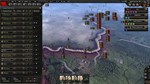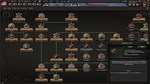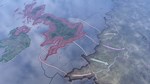 After the purchase, you will receive a KEY to activate the specified software product.
The purchase ID is 16 characters, use it to get the product code on the merchant site.
Release date: June 6, 2016
Age rating: 6+
Developer: Paradox Development Studio
Publisher: Paradox Interactive
Localization: English, Russian
Activation System: Steam
Region: Russia
Description:
Victory is in your hands! Your ability to lead your country is your ultimate weapon, and the strategy game Hearts of Iron IV gives you the opportunity to lead any nation through World War II, the biggest conflict in world history. From the heat of battle to the command center, you will lead your country to glory and fight, sit down at the negotiating table or organize an invasion. You can tip the balance in your favor during World War II. The time has come to demonstrate your abilities as the greatest military leader in the world. Will you revive or change history? Will you change the fate of the world by achieving victory at any cost?
Everyone will receive:
Hearts of Iron IV Base Game
Poland: United and Ready
Forum Avatar
Wallpapers
Key Features: Total strategic warfare: The war is not only on land, but also at sea and in the air. It also takes place in the hearts and minds of men and women.Authentic real-time warfare simulation:Let the greatest generals of World War II fight with the means of the day: tanks, planes, ships, cannons, and newly developed weapons of mass destruction.Lead any country:Choose one of the greatest powers vying for victory, or lead a small country struggling to "survive the storm". Turn the world into a battlefield: relive the entirety of World War II on a topographical map based on seasons, weather and terrain. Snow, mud, storms can be both your merciless enemies and powerful allies. Negotiate or dictate your will: Use expanded political and diplomatic systems, forge alliances, trade resources and appoint ministers. Intense online battles: Fight as in competitive, and cooperative multiplayer games with up to 32 players. Cross-platform multiplayer is possible.Give your country a unique advantage:Use a flexible technology system in which all major powers have their own face. Develop historical tanks and aircraft through research and army experience. Poland: United and Ready: The new addition adds a unique focus tree for Poland, new XNUMXD tanks and aircraft models, XNUMXD scenery, and additional leader portraits for greater historical accuracy.