💥GTFO {Steam Gift/Russia/CIS} + Bonus: Game Key🎁
Replenishment date: 29.04.2023
Manual issue of goods
You may need to contact the seller to receive the item. Carefully read the terms of delivery specified in the product description
Seller

Ask a Question
Report a violation
Seller discounts
for all goods
The goods are given a discount for regular customers.
If the total amount of purchases from the seller razdachniq. more than:
Description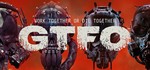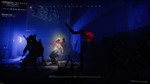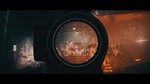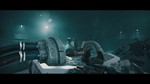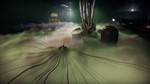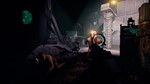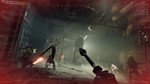 🔥After payment, as soon as possible, you will be sent the game "GTFO" for "Steam" + a gift for positive feedback: the key to "Steam" from a random game.
✅Receipt instruction:
1. Specify a link to your "Steam-profile".
2. Choose a region and a suitable payment method.
3. Pay with the chosen method.
4. In the section "Correspondence with the seller" send a unique code.
5. Wait 5 - 30 minutes.
6. Accept a friend request from the seller.
7. Take the game as a gift!
👾A mysterious creature called the Watcher keeps you and your companions captive and forces you to participate in a certain "Campaign", for which he constantly comes up with a new Routine. This is a system of tests taking place in a destroyed research facility - the Complex. Move deep into it through levels inhabited by terrible monsters. Pick up tools and resources that will help you survive and go further. Complete all challenges to complete the Routine and complete the Campaign. Be warned: GTFO is no ordinary tunnel shooter, it's a game for those who are ready to play big.
💢Features💢
● Cooperative game for 4 players. Sessions in GTFO are designed for a quartet of participants, and maximum teamwork is required from everyone. If you are missing one or two players, AI characters will take their place. They will follow you, hide when you hide, collect resources and support you with fire. But you should not expect special miracles from these "bots", so if you want to play to the fullest, look for real partners.
● Prepare, explore, survive. To complete the "Campaign", you will not interfere with the team strategy. Moreover, you will begin to develop it even before the start of the sortie: agree on what equipment, weapons and bonuses each of the fighters will use so that your team is as effective as possible in the halls and corridors of the Complex. Decide on personal roles and tasks. This will help you not to get confused when (not if, but exactly when) something goes wrong.
● Do not wake dashing ... Instead of bursting into the next level, pouring heavy fire on everything, sometimes it would be wiser to save your nerves and cartridges and make your way through the corridors quietly and unnoticed. Many of the monsters living here doze to conserve their strength, but the noise, light and movement will certainly wake them up. And as soon as someone finds you, everyone else will instantly know about it. And then you will have a hard time.
● And who said it would be easy? When the Overseer updates the Schedule, a new "Campaign" begins, and the previous one disappears forever. This happens fairly regularly, so prepare for some pain and suffering as you take on new routes.
● What is better - to act together or to go to the next world together?
🌎Available for accounts with the region: Armenia, Azerbaijan, Belarus, Georgia, Kyrgyzstan, Kazakhstan, Republic of Moldova, Tajikistan, Turkmenistan, Uzbekistan, Ukraine or Russia.
🎮Steam game page:
https://store.steampowered.com/app/493520/GTFO/
✍🏻To receive a gift, you must leave a positive review with a couple of kind words. And clarify that you want a gift, in correspondence with the seller, on the page of the paid product!
📝If you have any questions, please contact the seller in any way presented and convenient for you. He will definitely answer and help you.
Additional Information
🔓To receive the "Steam Gift", please follow these instructions🔓
● Download and install "Steam client":
http://store.steampowered.com/about/
● Register a new account or log in to an existing one.
● Copy the link to your "Steam profile" in the specified field when purchasing the game.
● Wait for the seller's friend invitation and accept it.
● Get sent gift!
💬 Please do not leave negative feedback before contacting the seller, in most cases the problem will be solved as soon as the seller reads your message. Thanks for understanding.