gta 5 | SOCIAL CLUB/ONLINE FULL ACCESS+MAIL (GTA 5)
Replenishment date:
This item has run out. Check back later or try searching other sellers
Seller

Ask a Question
Report a violation
Seller discounts
for all goods
The goods are given a discount for regular customers.
If the total amount of purchases from the DPAKULA seller is more than:
Description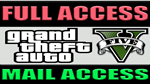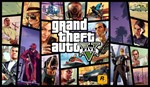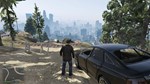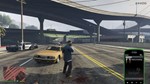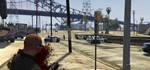 ✅ After purchase, you will automatically receive a Social Club account with a Grand Theft Auto V license in the form - LOGIN: PassMAIL; PassSocialClub
✅ Enter GTA 5 through the Social Club client !!!

🔥 CHANGE ALL DATA (MAIL and PASSWORD) of your GTA 5 ACCOUNT ON YOURSELF IMMEDIATELY AFTER PURCHASE PLEASE !!!
❗️ Unfortunately, with the increasing incidence of fraud, we require you to record a video of the process of purchasing a product, the video must include: the moment of payment for the goods, then verification of the goods after payment, everything must be in one video, without gluing and with a visible date and time of recording.
🔥 Leave a GOOD FEEDBACK after purchase. It is very important for me! Thank you.
🔥 After purchase, you get:
🟢 Social Club account with the game GTA 5 (Full Access)
🟢 Ability to change mail from GTA 5 account
🟢 Ability to change account password
🟢 ONLINE mode in the GTA V account works without any problems
🟢 Mail access
📌 If Steam, Epic Games or something else is linked to the account, then claims will not be accepted! I will not unlink anything from my account!
📌 You will have the opportunity to change the mail and password for your account.
📌 After purchase, ALWAYS change ALL data from your Grand Theft Auto V account (email address, password)
📌 All data are changed by the buyer immediately after purchase.
📌 There is no refund. Claims like "I don't want to play this anymore" etc. not accepted!
❗ Grand Theft Auto V is an open-world multi-platform action-adventure computer game developed by Rockstar North and published by Rockstar Games.

❗ The game takes place in the fictional state of San Andreas, inspired by Southern California. The plot in single-player mode is built around the adventures of three robbers, arranging increasingly daring robberies and confronting both organized crime and law enforcement agencies. During the game, the player controls the selected character in the first or third person mode; the character can freely move around the vast world of the game both on foot and in cars and other types of transport. A feature of Grand Theft Auto V in comparison with other games in the series is the ability to switch between characters at any time, both during the execution of tasks and outside of them. Many tasks of the game are associated with robberies and car theft; in this case, the game character can participate in shootings and chases.

❗ Minimum requirements:
Operating System: Windows 8.1 64 Bit, Windows 8 64 Bit, Windows 7 64 Bit Service Pack 1, Windows Vista 64 Bit Service Pack 2 * (* If the game runs on Vista OS, NVIDIA graphics card is required)
Processor: Intel Core 2 Quad CPU Q6600 @ 2.40GHz (4 CPUs) / AMD Phenom 9850 Quad-Core Processor (4 CPUs) @ 2.5GHz
RAM: 4GB
Video Card: NVIDIA 9800 GT 1GB / AMD HD 4870 1GB (DX 10, 10.1, 11)
Sound Card: DirectX 10 Compatible
Hard disk space: 65GB

Buy a GTA 5 Social Club account Full Access from us is one of your best decisions.
+ Fast , And i have all data
Everything's good. I recommend it!
Gta V Social Club account, all working perfectly! +rep
22.10.2022
I just bought a wrong username and password :)
Super! There are no words from the price, the mail has changed and the password too.
To go to the mail, click on the instruction under the data