Gotham Knights Deluxe Edition (steam key) -- CIS
Replenishment date: 29.08.2023
Manual issue of goods
You may need to contact the seller to receive the item. Carefully read the terms of delivery specified in the product description
Seller

Ask a Question
Report a violation
Description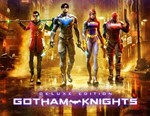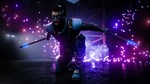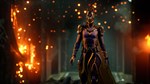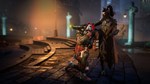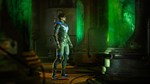 After the purchase, you will receive a KEY to activate the specified software product.
The purchase ID is 16 characters, use it to get the product code on the merchant site.
Attention: the publisher has limited the activation of this game on the territory of the Russian Federation and Belarus. On the territory of other CIS countries, the game is activated successfully.
Release date: October 21, 2022
Age rating: 16+
Developer: QLOC, Warner Bros. Games Montreal
Publisher: Warner Bros. Games
Localization: English
Activation System: Steam
Region:CIS
Description:
Gotham Knights: Deluxe Edition includes the base game and the Visionary Pack.
The Visionary Bundle includes: Jim Lee's Exclusive Knight's Watch Transmog
Style for the From the Future costume, inspired by the universe of Batman Tomorrow
Resources for creating new equipment
Reinforced equipment
Exclusive emotions
3 exclusive color options for suits
Batman is dead. Growing at an incredible speed, the underworld has swept the streets of Gotham City. Now it all depends on the Batman family: Batgirl, Nightwing, Red Hood and Robin. Only they can protect Gotham, give hope to its citizens, teach discipline to its police officers, and instill fear in its criminals. From unraveling the mysteries that bind the darkest chapters in the city's history, to defeating infamous villains in epic battles. Gotham's Knights is a game with open-world action-adventure game set in the busy streets of Gotham City. Patrol on your own or with one of the other heroes five different areas of Gotham and stop criminal activity wherever you find it. Your story begins now. Become a knight.