FourAverage MT4 redefines trend detection
Replenishment date: 12.12.2019
Content: i_FourAverage_v1_6.ex4 (14.96 KB)
️Automatic issue of goods ✔️
Seller

Ask a Question
Report a violation
Description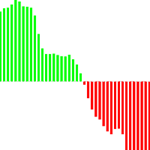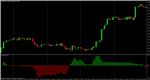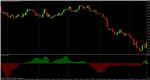 With the development of information technologies and a large number of participants, financial markets are less and less amenable to analysis by outdated indicators. Conventional technical analysis tools such as the Moving Average or the Stochastic, in their pure form, are not able to determine the direction of the trend or its reversal.

Can one indicator indicate the correct direction of the future price, without changing its parameters, in the history of 14 years? At the same time, not to lose adequacy in case of sideways market movements?

The answer is yes, it can.

An indicator was developed that has a sufficiently powerful and effective mechanism for adapting to changing market conditions.

A new leading trend indicator from the ExcStrategy development team uses adaptive four-level anti-aliasing.

The unique smoothing formula allows you to customize (identify patterns) the indicator for any peculiarities of a currency pair or other instrument. Combined with other tools or as a signal filter, the benefits of FourAverage are enormous.

The indicator has a built-in function that draws arrows and displays the result of the previous deal on the indicator. This makes it very convenient to check for history.
Additional Information
The indicator does not redraw on completed bars. If the bar is closed, the indicator readings are unchanged.
The indicator works on any timeframe from M1 to MN.
Package contents: Indicator file i_FourAverage_v1_6.ex4
The indicator is sold in closed (compiled) code, which does not affect its performance.
Detailed description of the indicator:
https://www.mql5.com/ru/blogs/post/730214
If you have questions about the operation of the purchased indicator, or something does not suit you in its work - do not write off leaving a negative review, write to us at our e-mail: ctechnologies@mail.ru - we will always help you figure it out (Respectfully, the trading team " Smart technologies ").