FOREX HIGH ACCURACY - WAKA WAKA EA MT 4
Replenishment date: 01.10.2023
Manual issue of goods
You may need to contact the seller to receive the item. Carefully read the terms of delivery specified in the product description
Seller

Ask a Question
Report a violation
Description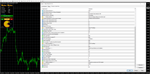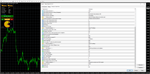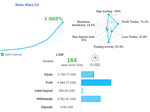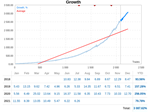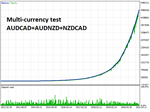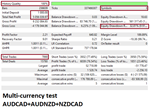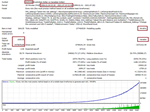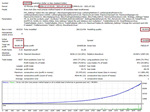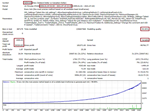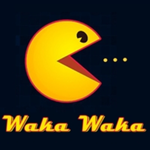 Waka Waka EA 2.12

The EA has a long-term stable trading with a low drawdown:

Waka Waka is an advanced grid system that has been working on live accounts for many years. Rather than tailor the system to reflect historical data (as most people do), it was designed to take advantage of existing market inefficiencies. Therefore, it is not a simple hit-and-miss system that only survives through the use of a grid. Instead, he uses real market mechanics to his advantage to make a profit.

Supported currency pairs: AUDCAD, AUDNZD, NZDCAD.

Recommended timeframe: M15

Functions:
- Single chart setup: You only need one chart to trade all symbols
- Support for multiple currency pairs
- Solid backtests and live performance
- No need to set GMT
- Very easy to use: just read the 3 lines of instructions below
- Much cheaper than available high quality alternatives

How to Install
- The EA must be attached ONLY to one M15 chart, AUDCAD is recommended
- If your broker uses a suffix (eg AUDCAD.a), you should update the names in the symbol.
- Use only recommended pairs. You don't need .set files, all settings are stored inside the EA

Requirements
- The EA is NOT sensitive to spread and slippage. But I advise you to use a good ECN broker
- With leverage as low as 1:30, I advise you not to use settings above low risk on an account under $6000, otherwise you may have problems with free margin. With 1:100 leverage, you should be fine with a significant risk setting on a $1000 account.

MM and risk settings
- Allow opening a new grid - enable/disable the opening of new grids. Does not affect already opened meshes
- Lot sizing method - select a lot sizing method according to the risk you want to take: Fixed lots will use the fixed lot size from the "Fixed Lot" option, Dynamic lots will use the "Dynamic Lot" option, Deposit Load will calculate lots. based on the deposit load percentage, and 4 predefined presets will automatically calculate the risk for you.
- Fixed Lot - fixed trading lot for the initial deal.
- Dynamic lot (based on balance/equity) - balance/equity to be used per 0,01 lot
- Deposit loading % - % of the deposit, which will be fully used to open the initial transaction
- Maximum lot - the maximum allowable trading lot
- Maximum spread, in pips - the maximum allowable spread
- Maximum slippage for a non-ECN account, in pips - the maximum allowable slippage
- Maximum characters at a time - the maximum number of characters that can be opened at the same time
- Allow hedging - allow opening multidirectional trades on the same symbol
- Allow trading on holidays - enable/disable Christmas/New Year trading filter
- Allow buy/sell - enable/disable buy/sell trades
- Maximum drawdown percentage - if the current floating drawdown exceeds the specified %, the EA will close open positions

Strategy
- Symbols - comma-separated symbols (configurable if empty)
- Bollinger Bands Period - BB period used to calculate upper/lower levels
- RSI Period - RSI period used to filter trades with little potential.
- Maximum RSI Value - value for the RSI filter
- Take Profit for Initial Trade, in pips - take profit on the initial trade (if there were no open trades on the grid)
- Take Profit for Grid, in pips (weighted if zero) - take profit for the grid. If zero, then the TP is weighted, i.e. is equal to the TP of the initial order in money (not in pips!)
- StopLoss for Grid, in pips (1000 pips if zero) - stop loss for initial/grid trades
- Hide StopLoss - on/off hide stop loss
Additional Information
Grid settings
- Trading distance - min. step in pips between grid (averaging) trades
- Smart Distance - automatically adjusts the trading distance based on market volatility
- 2nd Trade Multiplier - multiplier for the 2nd trade
- 3rd-5th Trade Multiplier - multiplier for 3-5 trades
- 6th- Trade Multiplier - multiplier for 6.... trades
- Maximum deals - the maximum number of deals per grid (averaging)
Others
- Trade Comment - comment on orders
- UID (0...9) - unique number of the EA instance. usually no need to change
- ShowPanel - on/off Info-panel
Content: Waka Waka EA MT4.ex4 (unlocked), DLL: msimg32.dll.
Note. This product uses a custom DLL "msimg32.dll".
There are no viruses in this file, but Windows security is blocking it and you must give permission.
Some antiviruses can block it and mark it as a virus.
It's a false alarm and safe, this false alarm is triggered because it's a custom DLL that hasn't been verified by any publisher but needs to be unlocked.
Please only buy this product if you agree with this.
Powered by MetaTrader 4 for Windows.
Delivery to an email address in all countries of the world within 24 hours.
Money Back Guarantee.
If the product does not work, send me a message.
After checking the goods, if everything is confirmed.
I will refund the money within one day.