FOREX HIGH ACCURACY - TRUE DIRECTION OSCILLATOR MT4
Replenishment date: 09.12.2023
Manual issue of goods
You may need to contact the seller to receive the item. Carefully read the terms of delivery specified in the product description
Seller

Ask a Question
Report a violation
Description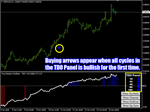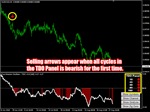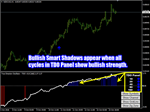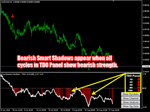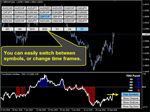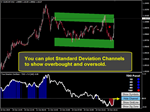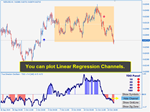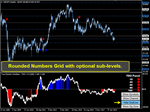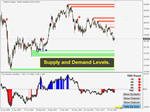 FOREX HIGH ACCURACY - 100% NO REPAINT - TRUE DIRECTION OSCILLATOR MT 4

True Direction Oscillator 9.2

Or (TDO), which is an index that measures the rate of price change using the "pure momentum" principle.

When the price of a security rises from 10 to 15, the price change rate is 150%, but when it falls from 15 to 10, the price change rate is only 33,3%. This is why technical analysis indicators such as Rate of Change (ROC) or Momentum give higher readings for upward price movements than they do for downward ones. TDO solves this problem by helping traders correctly read momentum based on a simple calculation method explained in the following two steps:

1 - Center = (A + B) / 2
2 - TDO = 100 x (A – B) / center

Features of TDO
- TDO calculates Net Momentum as a percentage, so it is used to compare different securities from different markets. (Example: compare EURUSD with Gold and Dow Jones Industrial).
- The calculation of the TDO panel depends on five different periods to cover a wide range of market cycles and can be more effective in identifying trends.
- The TDO arrow appears when all points of the TDO panel are on the same line for the first time. This function reduces the number of false zero-crossing signals to a minimum.
- Sound alerts by e-mail when the trend is strengthening and when arrow signals appear at the beginning of a new trend.
- You can switch between FX pairs by pressing the "Symbols" button. - You can open the graph in a new window.
- You can add a standard deviation channel or a linear regression channel by clicking the channel button.
- You can add a grid of different levels of round numbers.
- You can add support and resistance levels.
- Well thought out options to help the user navigate between them.
- The TDO code has been redesigned to ensure that it will not consume the user's PC memory.
- TDO arrows do not redraw and do not recalculate their results.

Trading Tips
- Buy/Sell when trading arrows appear.
- Add to position when the TDO panel is built in.
- Use TDO utilities like Channels, Grid to find target and stop loss for your position.

Important TDO Parameters

1.TDO settings.
- First TDO Period [ Min =1 ]: This is the first cycle in the TDO panel. The default is 10.
2. List of TDO colors and buttons.
- Chart Colors List: You can choose from four different color lists or select (Do nothing).
3. TDO Arrows and Alerts
4. TDO Panel Alert
5. TDO symbol buttons
- Window to Show Symbols Panel: Show symbol buttons in the main chart window or TDO window.
- Button Click Action: Open the chart in the same window or in a new window.
- Symbols Source From: Get symbols from a custom symbol list or market watch.
- List of symbols (separated by ";"): if you select symbols from a custom list, separate symbols with ";".
- Buttons in a Horizontal Row [Min=(1)]: Number of buttons displayed in a row.
- Time-Frames to Show [Min=(1) & Max=(9)]: seven by default.
6. TDO channel
- Channel Kind: choose between standard deviation channels or linear regression channel.
- Channel Ray: Display the channel as a ray.
- Channel Length: number of candles used in channel calculation. The default is 160.
7. TDO grid lines
- Sub Grid Levels Count: You can add zero to ten sub levels between the main grid levels.
8. Zig Zone levels

Content: True Direction Oscillator INDICATOR MT4.ex4 (unlocked), DLL: msimg32.dll.
Additional Information
Note. This product uses a custom DLL "msimg32.dll".
There are no viruses in this file, but Windows security is blocking it and you must give permission.
Some antiviruses can block it and mark it as a virus.
It's a false alarm and safe, this false alarm is triggered because it's a custom DLL that hasn't been verified by any publisher but needs to be unlocked.
Please only buy this product if you agree with this.
Powered by MetaTrader 4 for Windows.
Delivery to an email address in all countries of the world within 24 hours.
Money Back Guarantee.
If the product does not work, send me a message.
After checking the goods, if everything is confirmed.
I will refund the money within one day.