FOREX HIGH ACCURACY - TREND TRADING + SCANNER MT 4
Replenishment date: 29.11.2023
Manual issue of goods
You may need to contact the seller to receive the item. Carefully read the terms of delivery specified in the product description
Seller

Ask a Question
Report a violation
Description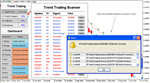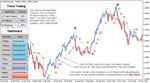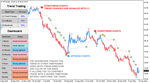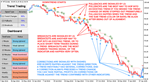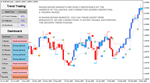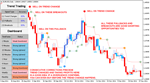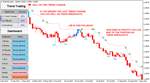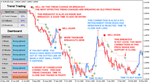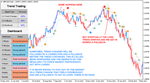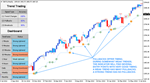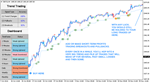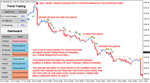 FOREX HIGH ACCURACY - 100% NO REPAINT - TREND TRADING 4.5 INDICATOR + SCANNER MT 4

Trend Trading is an indicator designed to maximize profits from market trends by timing pullbacks and breakouts. It finds trading opportunities by analyzing price action during established trends.

- Trade the financial markets with confidence and efficiency
- Profit from established trends without falling into the trap
- Recognize profitable pullbacks, breakouts and early reversals
- The indicator analyzes its own quality and performance
- It includes multi-character and multi-timeframe scanner.
- Scanner scans all instruments in Market Watch
- It implements a toolbar with multiple timeframes.
- Indicators are not repainted
- It implements electronic/sound/visual alerts

Established trends offer dozens of trading opportunities, but most trend indicators completely neglect them! The Trend Trading indicator displays an average of 10 different trend trades.

(1) - bullish trend change
(1) - bearish trend change
(2) - rollback in the direction of the trend
(3) it is a breakout in the direction of the trend
--- is a correction during a downtrend
--- is a correction during an uptrend
Blue bars are a bullish subtrend
Red bars are a bearish subtrend

The Trend Trading indicator is an ideal tool for following the trend because it not only follows the trend, but everything that happens during the trend, which allows it to offer many more trading opportunities than other indicators.

Powered by MetaTrader 4 for Windows.

Delivery to an email address in all countries of the world within 24 hours.

Money Back Guarantee.
If the product does not work, send me a message.
After checking the goods, if everything is confirmed.
I will refund the money within one day.
Additional Information
(1) Trend changes
A trend change occurs when the market changes direction. Trend changes are displayed on the chart as colored circles with the number one inside. Blue (1) signals the start of an uptrend, while red (1) signals the start of a downtrend. Trend changes are not the result of assessing recent price action, which means the trade setup is out of time. If you use this indicator correctly, by the time a trend change occurs, you will already be in the market.
(2) Pullbacks
Once a trend is in motion, the market fluctuates up and down as winning hands make profits and other market participants enter the market. A pullback is a pullback during a trend that is a good buying opportunity, usually caused by big players taking profits and selling their shares. If the market resumes growth after a pullback, the indicator will display orange (2) on the chart. Pullbacks are very good trading opportunities, but they may not be available during very strong trends.
(3) Breakouts of inside bar(s)
An inside bar is a bar (or series of bars) that is completely within the range of the previous bar, known as the mother bar. The breakout of an inside bar (or bars) represents the most profitable trade setup during established trends because the risk to reward ratio is extremely high: it is a high probability entry point that provides traders with a good risk reward ratio as it usually requires smaller stop losses than other settings. The indicator will display (3) when an inside bar (or bars) has been broken out, and this is a great opportunity to jump into a trend or pyramid your positions safely.
(---) Corrections or reversals
A correction is a liquidation of a stock that is strong enough to cause a pullback if the market resumes movement, or a change in trend if the price correction hits the trendline. Every pullback and trend change is always and in all cases preceded by a correction. The indicator displays a colored dash when a correction is detected, a red dash (---) for a bearish correction during an uptrend, and a blue dash (---) for a bullish correction during a downtrend.
Retracements are excellent trading opportunities, giving you the opportunity to trade against the prevailing trend before it actually reverses. Also, the risk to reward ratio is huge because the initial stop loss can be quite tight. However, it is extremely important to make sure that the trend is weak before entering a trade. You must trade corrections that are confirmed by one or more of the following:
Oscillator divergence confirms correction
There is a "double top" or "double bottom" pattern.
There is a head and shoulders pattern.
Keep in mind that the market doesn't just reverse: every trend moves to exhaustion and only then reverses. The key is to confirm trend exhaustion before the market reverses and use the corrective signal to enter the market ahead of the crowd. After a while of using the trend trading indicator, you will easily notice exhaustion.