FOREX HIGH ACCURACY - THUNDERBOLT SYSTEM MT 4
Replenishment date: 05.10.2023
Manual issue of goods
You may need to contact the seller to receive the item. Carefully read the terms of delivery specified in the product description
Seller

Ask a Question
Report a violation
Description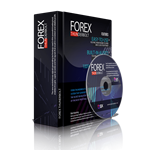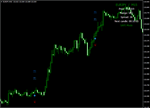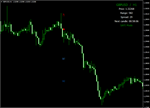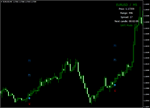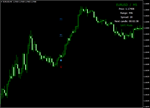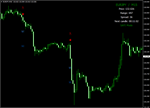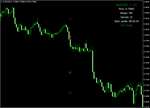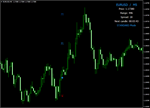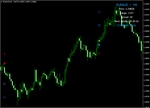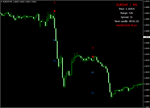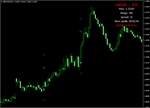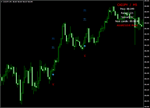 FOREX HIGH ACCURACY - 100% NO REPAINT - THUNDERBOLT TRADING SYSTEM MT 4

The Forex ThunderBolt trading system is a trading system that generates market entry signals very accurately. Advanced trading technologies make it even smarter and faster. However, it is easy to use. You no longer need to calculate or analyze the forex market because the indicator will do everything for you.

Depending on your trading style, there are 3 patterns in the TS - for conservative (swing trading), moderate (intraday trading) or aggressive (scalping) trading. Each template has its own set of indicators:

FXTh indicators - responsible for displaying entry points, stop levels, take profit and the type of transaction (Standard, Safe or Aggressive);

FXTdash - auxiliary. Responsible for displaying information about the spread, range width, time left until the candle closes.

Indicators in standard mode (moderate trading) most accurately show entry points. In the scalping mode, false signals can appear that cause losses, and in the Safe (conservative) mode, there are quite a few signals, although they are of high quality.

The moment of entering a trade is indicated by arrows that never redraw. In addition, stop loss and 2 levels of take profit are defined by default. The first take profit is intended for partial profit taking. Both stop loss and take profit (the second one) are placed outside the local extremums. If after the first signal a second signal is issued - in the same direction, it is necessary to continue trading with topping up. Of course, when a signal appears, you can immediately open 2 half-size orders each. But then everyone should have their own take profit with a common stop loss. If, after the first signal, a signal of the opposite direction appears, then the first order must be closed, opening another - on the second signal.

- Works on any currency pairs;
- Works on any timeframe;
- No need to analyze the price movement;
- Signals - accurate and timely;
- Signals are not redrawn;
- An excellent system for alerting a trader about a new signal - alerts in MT4, by mail and by SMS.

Powered by MetaTrader 4 for Windows.

Delivery to an email address in all countries of the world within 24 hours.
Additional Information
Money Back Guarantee.
If the product does not work, send me a message.
After checking the goods, if everything is confirmed.
I will refund the money within one day.