FOREX HIGH ACCURACY - SUPPLY DEMAND 4.2 MT 4
Replenishment date: 04.10.2023
Manual issue of goods
You may need to contact the seller to receive the item. Carefully read the terms of delivery specified in the product description
Seller

Ask a Question
Report a violation
Description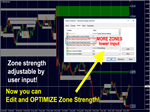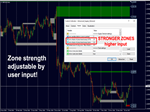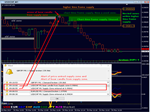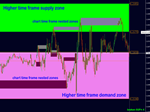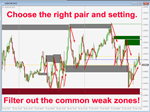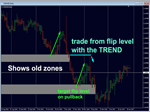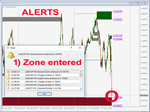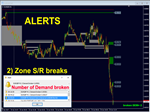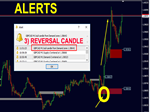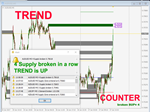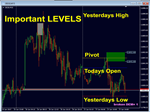 Advanced Supply Demand 4.2 MT 4

This indicator is a unique, high quality and affordable trading tool because we have included a number of our own features and a new formula. With this update, you will be able to show dual timeframe zones. Not only will you be able to show the higher TF, but also show both, the TF graph, PLUS the higher TF: SHOW NESTED ZONES. All supply and demand traders will love this. :)

Imagine how your trading will improve because you can pinpoint your trigger entry point or target? Built on new core algorithms, it makes it even easier to identify potential imbalances between buyers and sellers. This is because it graphically shows the strongest supply and demand zones and how they have performed in the past (showing old zones). These features have been designed to make it easier for you to find the best entry areas and levels.

- Now you can optimize and edit zone strength for your symbol and timeframe!

The Advanced Supply Demand Indicator works on all products and timeframes. This is a new formula and brand new features are the user adjustable dual zone strength functions! This is a great advantage in trading. When you learn to use your own features, such as zone strength with the lowest price deviation X factor, you will be able to determine if a zone is strong or not.

The supply and demand zones are used as an alert trigger. You have a choice of 3 alerts. If the price 1) enters the zone and/or 2) breaks the zone and/or 3) a reversal candle has formed from the zone. You can use MetaTrader 4 popup with sound and/or push notification and/or email. When you receive an alert, you as a trader will know what to do.

- The message will tell you how many demand zones have been broken in a row, so you want to trade with the trend and look for a continuation of the trend.

The indicator can detect nested S/D zones!

A very powerful feature! The alert will let you know if the S/D zone is nested (within) the higher timeframe S/D zone! All alerts can be filtered by nested zones.

Content: Advanced Supply Demand INDICATOR MT4.ex4 (unlocked), DLL: msimg32.dll.

Note. This product uses a custom DLL "msimg32.dll".
There are no viruses in this file, but Windows security is blocking it and you must give permission.
Some antiviruses can block it and mark it as a virus.
It's a false alarm and safe, this false alarm is triggered because it's a custom DLL that hasn't been verified by any publisher but needs to be unlocked.
Please only buy this product if you agree with this.

Powered by MetaTrader 4 for Windows.

Delivery to an email address in all countries of the world within 24 hours.
Additional Information
Money Back Guarantee.
If the product does not work, send me a message.
After checking the goods, if everything is confirmed.
I will refund the money within one day.