FOREX HIGH ACCURACY - INFINITY PROFIT ZONE MT 4
Replenishment date: 29.11.2023
Manual issue of goods
You may need to contact the seller to receive the item. Carefully read the terms of delivery specified in the product description
Seller

Ask a Question
Report a violation
Description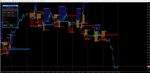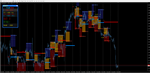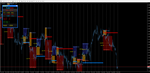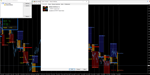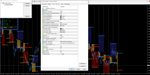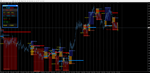 FOREX HIGH ACCURACY - 100% NO REPAINT - INFINITY PROFIT ZONE INDICATOR MT 4

Infinity Profit Zone 3.1

This indicator shows the trader the Profit Zone on the chart, showing the beginning and end of the local trend.

The indicator gives accurate buy and sell signals and never redraws the signals!

Profit Zone PRO is perfect for all Meta Trader 4 symbols: currencies, metals, cryptocurrencies, stocks and indices.

Benefits of Profit Zone PRO:

- Entry signal without redrawing
Wait for the close of the candle on which the signal was received. An up or down arrow will show the direction of the trade. You can open a deal

- Accurate opening of trades
The indicator algorithms allow you to find the ideal moments to enter a trade (buy or sell an asset), which increases the success of transactions for 100% of traders.

- Profit Zone PRO is suitable for any Meta Trader 4 symbols
With the help of the indicator, you can trade cryptocurrencies, stocks, metals, indices, commodities and currencies with any broker

- Profit calculation
The indicator has two levels of Take Profit, which allows you to partially close positions with guaranteed income

- The indicator calculates the WIN/LOS ratio of transactions
The indicator shows the statistics of your trades so that you can better understand how many of the total number of Profit Zone PRO trades determined the correct direction of trading

- Has iCustom buffers for developers
The Profit Zone PRO indicator has signal buffers, which allows you to create trading robots (experts) on its basis

- Notifications to your mobile phone
You can easily set up sending messages to your mobile and do not miss the beginning of a strong trend

- Minimum deposit
The minimum deposit amount of $100 is enough to work with Profit Zone PRO (for currency pairs and initial lot 0,01).

- Easy to install and use
Basic knowledge of MetaTrader 4 is enough to start using the indicator and make a profit

Content: Infinity ProfitZone INDICATOR MT4.ex4 (unlocked), DLL: msimg32.dll.

Note. This product uses a custom DLL "msimg32.dll".
There are no viruses in this file, but Windows security is blocking it and you must give permission.
Some antiviruses can block it and mark it as a virus.
It's a false alarm and safe, this false alarm is triggered because it's a custom DLL that hasn't been verified by any publisher but needs to be unlocked.
Please only buy this product if you agree with this.

Powered by MetaTrader 4 for Windows.

Delivery to an email address in all countries of the world within 24 hours.
Additional Information
Money Back Guarantee.
If the product does not work, send me a message.
After checking the goods, if everything is confirmed.
I will refund the money within one day.