FOREX HIGH ACCURACY - GERMAN SNIPER INDICATOR MT 4
Replenishment date: 04.10.2023
Manual issue of goods
You may need to contact the seller to receive the item. Carefully read the terms of delivery specified in the product description
Seller

Ask a Question
Report a violation
Description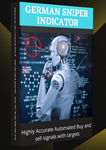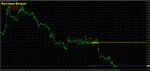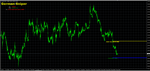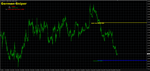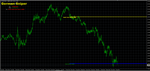 German Sniper Forex Trading Indicator MT 4

Are you looking for the best intraday trading strategy? Meet the revolutionary MT4 trading indicator, also known as the forex system, which does all the hard work of market analysis for you. Stop blowing your account and start day trading with confidence, without emotion or fear of blowing your account.

FULLY AUTOMATED - The indicator analyzes the market for you and displays accurate buy and sell records with target and stop loss. If you are looking for a scalping strategy or want to earn at least 50 pips per day, then the German Sniper Forex Trading indicator is for you.

AUTOMATIC MARKET ANALYSIS. Through mathematical algorithmic market analysis, the indicator uses smart technology to ensure that you open trades in safe zones with minimal drawdown. With proper risk management, blowing up your account is impossible.

AUTOMATIC SL AND TP - Don't know where to open and close trades because you are new to forex? Don't worry about SL and TP, the indicator will automatically calculate the ideal SL and TP values ​​for you to ensure that you get the best results in trading the Forex markets.

NEVER MISS HIGH PROBABILITY TRADES - This accurate forex trading system analyzes the market and ensures it displays an entry point for every opportunity on your behalf without you having to look at your laptop every day. If you are a scalper, you need to add this trading indicator to have the best forex trading you use for scalping.

EASY INSTALLATION - The system is easy to install and will be up and running within minutes after pressing a few buttons.

NO EXPERIENCE REQUIRED - Are you new to the foreign exchange market? Or are you still a beginner forex trader? Don't worry, the indicator will analyze the market on your behalf and automatically show you where to open and close trades.

START TRADING WITH CONFIDENCE - Are you tired of trading stress? Say goodbye to trading stress and emotional trading by following the signals of the best mt4 indicator designed for forex beginners and professionals to give you the best entry and exit levels.

FREEDOM AND FLEXIBILITY - Start doing important things and spend time with family and friends while the indicator analyzes for you and gives you the most accurate signals

BEST MT4 INDICATOR - The good news is that you won't even need a currency strength meter because the indicator follows the right price action patterns and rules.

Timeframe: M5 - D1 (H4 recommended)
All currencies (recommended Gold, NAS100, GER30)

Powered by MetaTrader 4 for Windows.

Delivery to an email address in all countries of the world within 24 hours.
Additional Information
Money Back Guarantee.
If the product does not work, send me a message.
After checking the goods, if everything is confirmed.
I will refund the money within one day.