FOREX HIGH ACCURACY - FX NUKE TRADING SYSTEM MT 4
Replenishment date: 04.10.2023
Manual issue of goods
You may need to contact the seller to receive the item. Carefully read the terms of delivery specified in the product description
Seller

Ask a Question
Report a violation
Description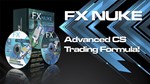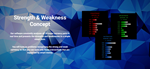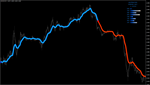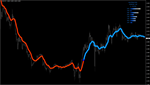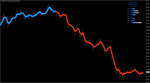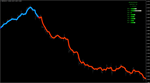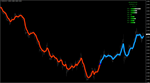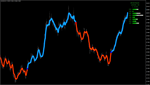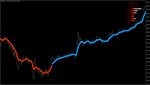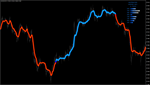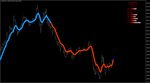 FOREX HIGH ACCURACY - 100% NO REPAINT - FX NUKE TRADING SYSTEM MT 4

FX Nuke is based on cutting-edge technology that allows you to accurately identify buy or sell signals. FX Nuke Trading System is a universal strategy that will suit traders with any level of experience and trading style. With three templates, you can use the FX Nuke strategy for scalping, day trading or swing trading. A convenient control panel CS Dashboard, which determines the strength of currencies in real time, will help you choose the most relevant currency pairs for trading.

FX Nuke Strategy Features
- Trading platform - Metatrader 4
- Trading style - scalping, day and swing trading
- Trading time - around the clock
- Any timeframe
- Currency pairs - 28 currency pairs

The FX Nuke trading system includes indicators that identify trend reversals. This looks like red and blue dots, as well as a color change of the main Colored Snake indicator. According to the developers, the FX Nuke Trading System indicators do not redraw and are not late.

In addition, using the CS Dashboard toolbar, you can evaluate the strength of currencies in real time. In total, the panel contains 8 major currencies: EUR, USD, GBP, JPY, AUD, NZD, CAD and CHF. Thus, you can combine them with each other, which will give you 28 currency pairs to trade, including exotic pairs such as CHFCAD or AUDNZD. Using the CS Dashboard, you can determine which currency is overbought or oversold.

3 Methods to Notify You of All New Trading Opportunities

The Forex Nuke Signals strategy has several built-in alert systems that promptly notify you of new trading opportunities within seconds. Each alert gives you the time the currency pair signal was generated.
1. MT4 platform popup alert with sound
This window will appear on the broker's platform on your computer to notify you of a new trading opportunity so you can quickly take action.
2. Instant email notification
You can also choose to receive an email alert with a notification.
3. Push notification to your mobile phone
Finally, if for some reason you didn't notice these notifications because you weren't in front of your computer, you can get an automatic notification sent to your mobile phone.

Delivery to an email address in all countries of the world within 24 hours.
Additional Information
Money Back Guarantee.
If the product does not work, send me a message.
After checking the goods, if everything is confirmed.
I will refund the money within one day.