FOREX HIGH ACCURACY - BREAKOUT EDGE INDICATOR MT 4
Replenishment date: 29.11.2023
Manual issue of goods
You may need to contact the seller to receive the item. Carefully read the terms of delivery specified in the product description
Seller

Ask a Question
Report a violation
Description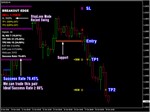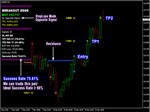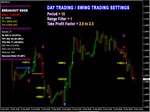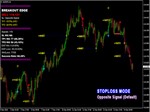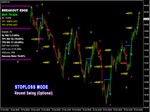 FOREX HIGH ACCURACY - 100% NO REPAINT - PipFinite Breakout EDGE INDICATOR MT 4

PipFinite Breakout Edge 3.1

How to Trade
Make deals in 3 easy steps!

Step 1: Trading Setup
- Enter a signal if the success rate is at least 66% (success rate ≥ 66%).

Step 2: Set your stop loss
- Option 1: Recent Swing - Stop loss is calculated by the indicator.
- Option 2: Opposite signal.
- Exit to buy when a new sell signal appears.
- Exit to sell on a new buy signal.

Step 3: Set your take profit
- Option 1: Take profit on TP1.
- Option 2: Partial take profit on TP1 and close the remaining position on TP2.
- Option 3: Take profit on the opposite signal to maximize strong breakouts.

Benefits you get
- Unique algorithm based on price action.
- Powerful combination with any trading strategy.
- Automatically detects entry, exit, stop loss and take profit levels.
- Automatically calculates signal statistics.
- Never redraws, never recalculates.
- Signals strictly according to "Closing the bar".
- Works on all symbols and all timeframes.
- Integrated popups, email, push notifications and sound alerts.
- Fully compatible with Expert Advisor (EA) development.

Automatic calculation of statistics
Reliable data that will give you confidence in transactions.

Victory Conditions
- TP1 Hit - When the signal reaches at least TP1.
- EXIT Win - When the trade is closed on the opposite signal and leads to a positive profit.

Loss condition
- SL Hit - when the signal reaches Stop Loss.
- Exit Loss - When a trade closes on the opposite signal and results in a negative profit.

Success rate
- The percentage of signals that meet the winning conditions.
- Used as a benchmark to find the best pairs and timeframes.

Parameters
- Period - the number of bars used to calculate the algorithm.
- Range Filter - a factor used to filter range markets.
- Stop Loss Mode - stop loss used for calculation (Recent Swing or Opposite Signal)
- Target Factor - multiplier used to calculate take profit levels.
- Maximum History Bars - the maximum number of bars used for calculation.
- Misc Parameters - controls the universal visibility of objects and buffers.
- Display Parameters - controls the visibility of objects drawn on the chart.
- Graphics Parameters - controls the appearance and color of drawn objects on the chart.
- Dashboard Parameters - control the visibility and colors of the statistics found on the chart.
- Alert Parameters - controls which alert parameters are enabled.

Content: PipFinite Breakout EDGE INDICATOR MT4.ex4 (unlocked), DLL: msimg32.dll.

Note. This product uses a custom DLL "msimg32.dll".
There are no viruses in this file, but Windows security is blocking it and you must give permission.
Some antiviruses can block it and mark it as a virus.
It's a false alarm and safe, this false alarm is triggered because it's a custom DLL that hasn't been verified by any publisher but needs to be unlocked.
Please only buy this product if you agree with this.

Powered by MetaTrader 4 for Windows.

Delivery to an email address in all countries of the world within 24 hours.
Additional Information
Money Back Guarantee.
If the product does not work, send me a message.
After checking the goods, if everything is confirmed.
I will refund the money within one day.