FOREX HIGH ACCURACY - AUTO ORDER BLOCK MT 4
Replenishment date: 04.10.2023
Manual issue of goods
You may need to contact the seller to receive the item. Carefully read the terms of delivery specified in the product description
Seller

Ask a Question
Report a violation
Description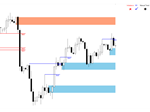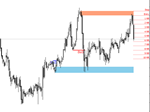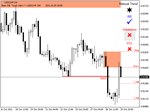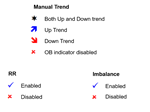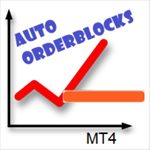 Auto Order Block with break of structure 2.4

Structure break detection, flagging an order block, and drawing entry/stop and risk-reward lines when an order block touches price with an alert.
The trend is set manually to filter the signals in the direction using the button on the chart.
The Entry/Stop and Risk to Reward lines can also be enabled/disabled with the button on the chart.

Futures

- Automatic structure break marking
- Automatic labeling order block
- Automatic marking of a point of interest (POI) at a higher time interval
- Popup alert when touching BoS, order block and/or POI
- Filter by manual trend
- Invalid order block
- Price
- close
- Indicator suggested entry/stop with risk/reward lines
- The entry is shown on half of the completed Order block
- Function to display imbalances

Content: AUTO ORDER BLOCK INDICATOR MT4.ex4 (unlocked), DLL: msimg32.dll.

Note. This product uses a custom DLL "msimg32.dll".
There are no viruses in this file, but Windows security is blocking it and you must give permission.
Some antiviruses can block it and mark it as a virus.
It's a false alarm and safe, this false alarm is triggered because it's a custom DLL that hasn't been verified by any publisher but needs to be unlocked.
Please only buy this product if you agree with this.

Powered by MetaTrader 4 for Windows.

Delivery to an email address in all countries of the world within 24 hours.
Additional Information
Money Back Guarantee.
If the product does not work, send me a message.
After checking the goods, if everything is confirmed.
I will refund the money within one day.