FOREX HIGH ACCURACY - ACB BREAKOUT ARROWS+FILTER
Replenishment date: 28.11.2023
Manual issue of goods
You may need to contact the seller to receive the item. Carefully read the terms of delivery specified in the product description
Seller

Ask a Question
Report a violation
Description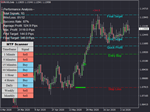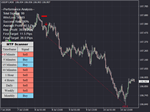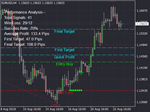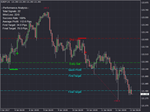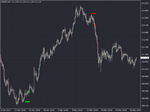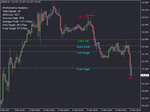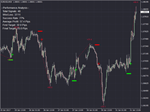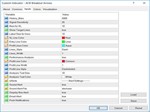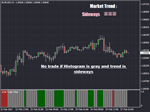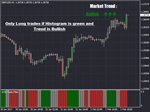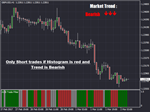 FOREX HIGH ACCURACY - 100% NO REPAINT - ACB BREAKOUT ARROWS + ACB TRADE FILTER MT 4

ACB Breakout Arrows 5.1
The ACB Breakout Arrows indicator provides an important market entry signal by detecting a particular breakout pattern.
The indicator constantly scans the chart for steady momentum in one direction and gives an accurate entry signal right before the main move.

Key feature
- Stop loss and take profit levels are set by the indicator.
- Comes with an MTF Scanner dashboard that tracks breakout signals across all timeframes.
- Suitable for intraday traders, swing traders and scalpers.
- Optimized the algorithm to improve the accuracy of the signals.
- Special level to facilitate breakeven movement or scalping target (Quick Profit Line).
- Performance analysis metrics like win/loss, success rate, average. profit, etc.
- Without repainting.

Input parameters
- History bars: number of bars to consider when calculating the indicator.
- Signal sensitivity: select the sensitivity of the arrow (signal strength).
- Bars for SL: Number of bars to calculate the stop loss.
- Show target lines: show/hide SL, TP and quick profit levels on the chart.
- Performance Analysis: Show/hide performance analysis elements, including profit trend line for each signal.
- Alert settings: Display window, email, push notifications and sound alerts are available.

ACB Trade Filter 2.1
The ACB Trade Filter indicator provides a solution for filtering low probability trade setups in a trading strategy.
The indicator uses a complex filtering algorithm based on market sentiment and trend.

Applications
- Works great with our "ACB Breakout Arrows" indicator.
- Filter low probability signals from any indicator.
- Avoid overtrading and minimize losses.
- Trade in the direction of market sentiment and trend.
- Avoid market instability.

How to use
- Only long trades if the histogram is green and the trend is bullish.
- Only short trades if the histogram is red and the trend is bearish.
- Avoid trading if the histogram is gray or the trend is sideways.

Input parameters
- Historical bars: no. bars on the chart that should be taken into account for the indicator data and calculation.
- Filtration mode: normal filtration or hard filtration.
- Trend Detector: show/hide trend direction.
- Trend_Corner: The corner of the chart to show the direction of the trend.

Content: ACB Breakout Arrows+ACB Trade Filter INDICATOR MT4.ex4 (Unlocked), DLL: msimg32.dll.

Note. This product uses a custom DLL "msimg32.dll".
There are no viruses in this file, but Windows security is blocking it and you must give permission.
Some antiviruses can block it and mark it as a virus.
It's a false alarm and safe, this false alarm is triggered because it's a custom DLL that hasn't been verified by any publisher but needs to be unlocked.
Please only buy this product if you agree with this.

Powered by MetaTrader 4 for Windows.

Delivery to an email address in all countries of the world within 24 hours.
Additional Information
Money Back Guarantee.
If the product does not work, send me a message.
After checking the goods, if everything is confirmed.
I will refund the money within one day.