Football Manager 2021 ALL DLC STEAM forever + gift
Replenishment date: 03.04.2021
Content: Football Manager 2021 1 (1) .txt (1.09 KB)
️Automatic issue of goods ✔️
Seller

Ask a Question
Report a violation
Seller discounts
for all goods
The goods are given a discount for regular customers.
If the total purchases from the GamesLover seller are greater than:
Description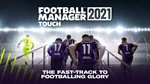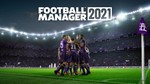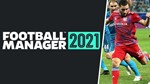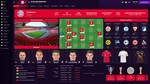 PAYMENT WITHOUT COMMISSION - Enot.io
Game activation, without malicious "Autoactivators"
🔴You will activate the game yourself using the data received from the seller's account and simple instructions, we always have activation, you do not have to wait for your turn. We're in touch. If something goes wrong, we will advise you on all questions
After payment, you will instantly receive a licensed version of the game: Football Manager 2021 with all updates that will be released in the future

🔴CAUTION🔴
Our activation without virus "Activators" and other malicious programs. You don't need to disable Windows update
The account is given a lifetime guarantee. The account is protected (ALL ACCOUNTS ARE LEGALLY PURCHASED BY ME SO THERE WILL NEVER BE ANY PROBLEMS WITH THE LOGIN)
Mail and password cannot be changed. The transfer of account data is prohibited. The account remains yours forever (even after reinstalling Windows, you can safely reinstall the game)
If you have any questions please write I will be glad to help
Refund is possible if the account does not work or we cannot make a replacement
Additional Information
SO
- You will see simple instructions for setting up and activating the game
-You can download the game directly from your account
- You can play for an unlimited time only in "offline Steam mode", the instructions will tell you in detail how to set up
- The data from the account remains with you forever, at any time you can reinstall the game and go through
- You can use your personal account without any problems. This activation is not related to your account
Still have questions?
We are in touch all day. Optionally, we will configure it through Anydesk
@ MAX55MAXIMUS - our telegram
everything works fine, support works quickly, the account still had a PES, which pleasantly surprised
Everything is great, the seller instantly answers all the necessary questions. Thank you.
Offline game for 15 rubles. I recommend the seller.
I received the game, the seller responds immediately, thank you) for such money top game, I advise everyone! + pes 2021 (update) got it, very happy)