💎Far Cry 6 Ultimate 🔥 OFFLINE UPLAY RUSSIAN ONLY
Replenishment date: 04.10.2021
Content: text (206 symbols)
Seller

Ask a Question
Report a violation
Seller discounts
for all goods
The goods are given a discount for regular customers.
If the total amount of purchases from the seller -Nice_Price- is greater than:
Description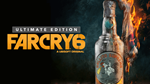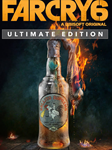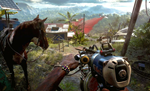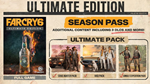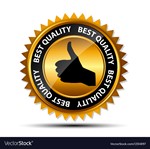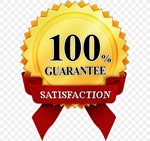 🔴🔴🔴 ATTENTION: THE LANGUAGE IN THE GAME IS ONLY RUSSIAN, THERE ARE NO OTHER LANGUAGES, PLEASE READ THIS BEFORE PURCHASING, AND IF YOU NEED THE GAME IN ENGLISH OR ANY OTHER LANGUAGE DO NOT BUY YET
🔥Far Cry 6 Ultimate Edition includes the game, the Ultimate Pack and the Season Pass (3 DLCs and more).
✅ Ultimate Pack:
💎 Jungle Expedition Pack
💎 Crocodile Hunter Pack
💎 Set "Vice"
🔥Far Cry® 6 Season Pass includes 3 adventures with Vaas, Pagan Min and Joseph Seed
⭐️⭐️⭐️Cashback - money back
After purchase for a positive review, you will receive a gift card. The gift certificate will be automatically issued to you! ⭐️⭐️⭐️
🔴🔴🔴 ATTENTION: BEFORE INSTALLING UPDATE THE DRIVER ON THE VIDEO CARD! 🔴🔴🔴
✔️ After payment, you will instantly receive a login and password from the general UPLAY account with detailed instructions for activation!
✔️ If your internet speed is 100 Mbps or higher, you will download the game from my account, but if you have a weak internet speed, then you should already have downloaded the game before activation!
✔️ You independently activate an offline account on your PC, you don't need any team weaver!
✔️ After purchase, you get the opportunity to complete the game, observing all the rules that are listed below!
✔️ A simple instruction is given, activate it yourself without a teamviewer.


🔥What is good about offline activation of games with denuvo protection:
💎The cost of the game is several times lower than in the official UPLAY store.
💎 You get the freshest patches (updates) at the time you activate the game.

🔴Before ordering Offline activation, check your PC for compliance with the minimum system requirements of the game you are interested in. If your computer does not meet the minimum requirements of the game, then we are not responsible for the product you purchase.
✔️Detailed instructions for setting up UPLAY in offline mode will be issued after purchasing the product along with the data!
✔️Activation flies when:
1) Reinstall Windows! And also when switching to online mode, even randomly.
2) When updating Windows! IT IS FIRST TO TURN OFF.
3) Change of hardware in the PC! Even if you just take out and stick in the RAM, so don't risk it.
4) Critical shutdown of the PC, for example, blackout, etc. The probability is small, but there is.

✔️In case of problems, write to the seller in the section "CORRESPONDENCE WITH THE SELLER" on the trading platform and wait for his response (do not rush to post a negative review, the seller is also a person and he simply cannot physically be in place at the time of your contact, but as soon as there will be an opportunity to answer I will do it right away)
✔️On the network, almost always from 10 am to 21 pm Moscow time (from 21 pm to 10 am Moscow time I do not work, so please do not pay at this time, as the goods will have to wait until the morning)
🎁 For leaving positive feedback after purchase, you receive a gift card.
🔴 IMPORTANT INFORMATION:
✔️ Account for use in offline mode only.
✔️ Transfer of account data is prohibited.
✔️ Will require a code that is generated in my application on the phone.
✔️ Any changes to account data are strictly prohibited.
✔️ One activation - 1 PC.
✔️ Updates / patches / reactivation - FREE on a first come, first served basis from 2 to 5 days.
✔️ ATTENTION FOR PLAYING THE SERVICE "Geforce Now" and "Playkey" I DO NOT GIVE AN ACCOUNT !!!
✔️Help in solving problems with the product for a period of 90 days from the date of purchase (only questions on activation).
✔️ Any failure to comply with these conditions will result in a denial of service without a refund for the purchase.
Additional Information
Operating system: Windows 10 (64-bit)
Processor: AMD Ryzen 3 1200 @ 3.1 GHz or Intel i5-4460 @ 3.2 GHz
Memory: 8 GB
HDD: 60 GB hard disk space
Video card: AMD RX 460 or NVIDIA GTX 960 with 4GB memory
Also: Keyboard, mouse
I advise this seller. Everything is quick and clear.
I bought an account all at the highest level