Fallout 76 Game + Expansion Pack XBOX ONE|X|S|PC 🔑
Replenishment date: 02.01.2023
Content: text (29 symbols)
️Automatic issue of goods ✔️
Seller

Ask a Question
Report a violation
Seller discounts
for all goods
The goods are given a discount for regular customers.
If the total amount of purchases from the seller kostet624 more than:
Description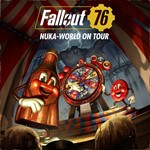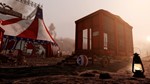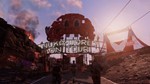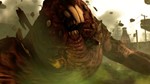 After purchasing this product, you will instantly receive a license key for the Fallout 76 Game + Expansion Pack game for the XBOX ONE|X|S|Win10 platform. This product has no regional restrictions and can be activated in any country. Product warranty - 24 hours.
Our latest update for Fallout 76 comes out today and brings Nuka-World to Appalachia with our Nuka-World on Tour update! It also includes Fallout 11 Season 76, new rewards, gameplay improvements, and more.
NUKA-WORLD THIS TOUR
The Nuka-World on Tour traveling road show has finished unpacking its tents, filled Nuka-Cade with awards and is ready to welcome visitors! Head to the fairgrounds west of Reynolds Lake in the Ash Pile to take part in three brand new Public Events, earn rewards in Nuka-Cade, and unleash the biggest Regional Boss we've implemented in Fallout 76 to date: the Ultracite Titan!
NEW PUBLIC EVENTS
Spin the Wheel: Join Bottle and Cappy in the big tent to be part of the Spin the Wheel game show where anything is possible! The rules are simple: press the button to spin the giant wheel inside the big tent, then accept any challenge it chooses. Defend our favorite talismans against unique combinations of enemy creatures, go tipping brahmins, dodge exploding Fragstags, and more! Participants who pass five rounds will receive incredible prizes!
Most Wanted: Mosey travels to an Old West town where Gunther is having a good time during his Wild West Show. All he needs to set the stage is a few brave shooters like you to act as outlaws. As soon as the event starts, clear the city and its inhabitants of their belongings and hide all ill-gotten valuables in your getaway van. Then get ready to defend your prey from Law's long robotic arm. Knock over the Sheriff during a firefight and you can ride off into the sunset with your loot.
Tunnel of Love: This romantic ride is perfect for couples who want to spend some quality time together amid the flurry of lights and sounds at the carnival. At least it will. As soon as it's ready. Mr. Lovely just needs a few hands to repair and finish decorating the Tunnel of Love before he can carry the swooning lovers away to faerie. Don't worry, going into the depths of a mine to hang some heart shaped decor should be a safe and fast adventure for a hardy explorer like you. After all, it has been abandoned for a long time. . .
Please note that during the first four weeks of this update, Nuka-World on Tour Public Events will take precedence over new Public Events, starting at the top of the hour.
Additional Information
📝 Instructions for activating the key in the Xbox One service:
1. ️Log in to your Xbox One (make sure you are signed in to the Microsoft account you want to use the code with).
2. Press the Xbox button to open the guide, then select Home.
3. Select Store.
4. ️Select Redeem Code.
5. ️Enter the 25-digit code.
or
1. ️Go to:
https://redeem.microsoft.com/
2. ️Enter the key.
+ 1 random Steam key for everyone who leaves a positive comment! 🎁
✍ Thank you for your positive feedback!