Europa Universalis IV | Epic Games 💚
Replenishment date: 11.11.2023
Content: text (35 symbols)
️Automatic issue of goods ✔️
Seller

Ask a Question
Report a violation
Seller discounts
for all goods
The goods are given a discount for regular customers.
If the total amount of purchases from the EpicDealer seller is more than:
Description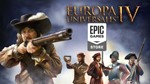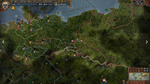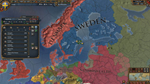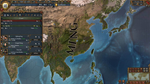 ⚜️When you purchase, you get your own mail and account in the Epic Games launcher with the game Europa Universalis IV
⚜️Account Format- Login / Mail: Password
⚜️Native mail: rambler ru
⚜️Accounts created by me personally
⚜️A complete change of data is available

💚You will receive a bonus for leaving a positive review💚
ABOUT THIS GAME
Europe Universalis IV
Satisfy your thirst for world domination!
Paradox Development Studio presents the fourth title in the award-winning Europa Universalis series. In Europa Universalis IV you have to lead an entire country through the years and create a dominant world empire. Rule your people century after century, enjoying incomparable freedom, depth and historical accuracy of the gameplay. Real exploration, trade, warfare, and diplomacy in all its strategic and tactical elements await in this unforgettable game.
Key features:
Make your own decisions
A flexible system of government administration opens up countless opportunities for players.
Use the power of the monarch
Experience the new monarch scoring system: the characteristics of the ruler at the head of your state will affect the options available and the overall course of the gameplay.
Feel the story coming true
Great personalities of the past will help you leave a mark in thousands of historical events.
Make the world your playground
Hundreds of years of gameplay await you on a vibrant and varied topographic map with dynamic seasonal fluctuations.
Feel all the nuances of the new trading system
The trading system allows you to take a fresh look at the great empires of the past. Take control of key trade routes and let the wealth of the world flow into your treasury.
Use Negotiation Skills in an Expanded Diplomatic System
Explore all the possibilities of the new system of relations: organize coalitions, enter into dynastic marriages and support the rebels.
Play in cross-platform multiplayer mode
Fight against your friends or try the cooperative multiplayer mode, in which a company of up to 32 people can jointly manage one state. In addition, we are introducing improved chat and new matchmaking servers.
Write your own story and make your game unique
Europa Universalis IV allows you to change and modify almost anything your heart desires.

Additional Information
In order to avoid misunderstandings, it is necessary to record on the video the fact of the purchase of the goods before the moment of entering according to the data provided to the mail / account. Customer complaints regarding incorrect data will only be considered if the buyer provides a video that captures the purchase of the product and an attempt to enter the purchased data. These rules apply to everyone.