Endless Space - Collection - STEAM Key - Region Free
Replenishment date: 08.02.2020
Content: text (17 symbols)
️Automatic issue of goods ✔️
Seller

Ask a Question
Report a violation
Description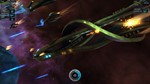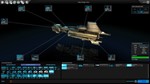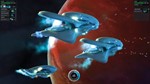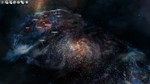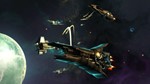 INSTANTLY AFTER PAYMENT YOU WILL RECEIVE A KEY FOR ACTIVATION
Endless Space - Definitive Edition (Endless Space - Collection) on STEAM.
WITHOUT REGIONAL RESTRICTIONS (Rest Of World (ROW) - Region Free / World Wide Steam Key)!
Includes:
Endless Space - Definitive Edition (Endless Space - Collection)
Endless Space - Amplitude Badge + GAMES2GETHER Points
Endless Space - Disharmony
About the game: All add-ons Endless Space. At the moment, there are four additions to the game. They feature new factions and heroes, new buildings and technologies, new in-game events and music, and many new features invented by the gaming community, such as Rewards for Research and Wonders - a great reason to expand your gaming experience! Official soundtrack. All Endless Space tracks by FlybyNo are in mp3 format. Endless Space Token from Amplitude Studios. Your Amplitude account receives a special Token that gives a bonus of 500 G2G points to the value of your vote on the game site.
The earliest sentient beings in this ancient galaxy were what we call the Eternals. They roamed the vastness of space long before man first turned his gaze to its frightening blackness. Now from the Eternals, only Dust remains - a mysterious substance, blown away by galactic storms, hidden in abandoned temples ... The most powerful military and political leaders in history owe their strength to him. The faction, in whose hands the Ashes will be and which will be able to comprehend all its secrets, will become the ruler of the galaxy ... A born leader. Take control of one of the eight civilizations - and lead it to dominance. Choose your path: you can trade and establish diplomatic relations, explore the most remote corners of the visible Universe in search of powerful artifacts and inexhaustible resources, develop technologies or simply destroy all enemies with the power of your army. Exploration of eternity. You have to explore hundreds of galaxies, see all the variety of worlds, hunt for strategically important resources, learn the nature of Ashes, penetrate into the essence of mysterious scientific phenomena - in this world there are tasks for the most discerning taste. Hire admirals and appoint governors. Unlock all five classes for your heroes and develop their unique skills and specializations. Space opera. Endless Space is a game with cutting edge graphics and an interface that makes it easy to switch between tactical and strategic planning. Collect your unique fleet of ships of many types, prepare it for epic battles for control of galaxies. Equip your ships with the most powerful guns, super-fast engines and other improvements - find your way to intimidate and destroy enemies. Domination over the universe. You will have seven rivals - destroy other people's alliances or create your own. Discover a new dynamic game mode, turn-based strategy with simultaneous moves and the option to instantly enter current online games. Find your own way of civilization development and get ready to confront your friends! An adventure that lasts forever. The scale of the game is up to you: from short combat to endless war. The geography of new galaxies is randomly generated, which means that a completely new adventure awaits you every time. Change the size and shape - create your ideal, however ancient galaxy and populate it to your liking. Choose your victory conditions yourself and figure out a suitable strategy.
After purchase you need:
1. Download and install Steam
http://steampowered.com/about
(if not already installed);
2. Register a new account on Steam or go to an existing one;
3. In the top menu of the Steam window, open the "Games" item and select "Activate via Steam" there.
4. Enter the activation key, click "next" - the game is activated.
5. After activating the key, the game will be displayed in the "Games Library" list, from here you can download / install it, and then start playing.