🤍 ELDEN RING Steam Offline
Replenishment date: 01.06.2023
Content: text (1424 characters)
️Automatic issue of goods ✔️
Seller

Ask a Question
Report a violation
Description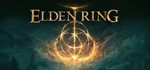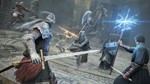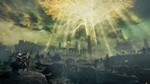 Get the ELDEN RING game at a low price. Order ELDEN RING Steam now and get detailed information with which you can play ELDEN RING offline.
This is a shared account.
👉 Our product contains Steam account information, which includes the ELDEN RING game, which you can play offline.
💁 When you order an ELDEN RING Steam Product, you will receive information about the Steam account that includes the ELDEN RING Game. The account will not be completely yours, you will only have login details.
🕹️ ELDEN RING Steam is taken from our accounts by us. We have all the powers to the account.
👍 The warranty for the ELDEN RING Steam product is 14 days. As long as you do not violate our policies, support will be provided through Digiseller for any issues we have.
🖥️ You are responsible for reviewing the system requirements for ELDEN RING and deciding whether your computer can open it. SG Store only guarantees that the account information is valid and that the game can be downloaded without any problems.
📧 When you order an ELDEN RING Steam product, your product information is automatically sent by the Digiseller system. After receiving the provided information, you can log into Steam and start playing.
👨 No information in our accounts can be changed, so you can easily play offline without anyone bothering you. Please do not attempt to manipulate account information.
.
☁️ Disable cloud backup features before you start playing ELDEN RING so that your game progress is stored on your own computer and not lost. If you don't know how to disable cloud backup, you can get help from us through Digiseller.
🔄 To update the ELDEN RING game, go online and install the update, then continue playing by switching to offline mode.
🔐 Our accounts are 2FA protected. You can request a code from us 24/7 via Digiseller, we will send you the code as soon as possible. You can log in using the code. When you log out later saying you'll switch accounts, it won't ask you for the code when you want to enter it again. Until your IP address changes
📱 Our product is designed for one device. Do not share information with anyone. You can direct them to this post and get them to get an available ELDEN RING Steam account.
💰 By joining our affiliate program, you can earn money from every purchase made through your link. For detailed information, you can contact us via Digiseller.
👍 ELDEN RING Steam If you leave a positive review for our product, you will get some refund and can use it for other purchases you make in our store (SG Store).
.
🔑 In some cases, we may change the password, in which case you can contact us via Digiseller for a new password.
❓ You can send us all your questions about the ELDEN RING Steam product via Digiseller and we will answer them as much as we can.
everything works fine and answer time from seller is very short and hes very nice, i recommend it