City portal CMS engine, version 9.0
Replenishment date: 27.09.2023
Manual issue of goods
You may need to contact the seller to receive the item. Carefully read the terms of delivery specified in the product description
Seller

Ask a Question
Report a violation
Description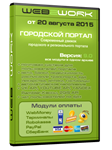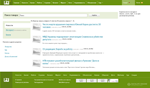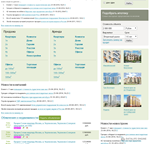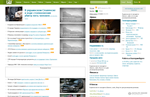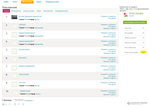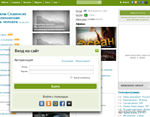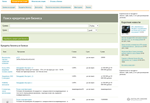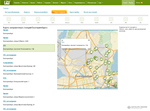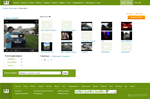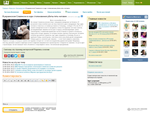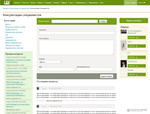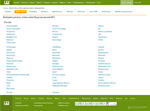 The Web Portal engine "W2W. City Portal" allows you to create a full-fledged Internet service for organizing large Internet portals of any direction. On the basis of our development, you can even create a large city portal analogue of e1.ru or 66.ru, which will unite users of a certain city. Functions such as a market of goods (like the yandex market) or an interactive map of users and organizations used by the service yandex maps, google maps, 2gis and umap, as well as a mini search engine based on yandex and google sites allow you to expand and give your portal multifunctionality and interest, and it will also force the user back to your portal.

Paid services for your users will optimize the process of making money from your portal, and a ready-made integrated system for displaying block advertising sape, setlinks, mainlink will allow you to easily sell links and increase income from the portal. A well-developed SEO system specially for Google and Yandex will quickly index all pages of your portal, and you will not lose potential visitors. Transformation of W2W. The city portal has no boundaries, the capabilities of our CMS allow you to launch your large city portal in a few minutes. Adding and entering any information on the portal is configured through a convenient administration panel, you can prohibit users or guests from any actions on the portal or give access for a certain amount of money from the personal accounts of each of the portal users. Convenient, easily customizable interface for the portal design, an advanced administration system and a number of additional functions will ensure comfortable and efficient work for you and your portal users.

Automatic data collection
After launching your portal, you will not need to spend a lot of time to fill it ...
We collect data for sections on a daily basis and automatically allow you to update them on your projects. We collect data from ads, user profiles of banking programs, news, organizations, goods and others ... There are no restrictions on a specific city for dating systems and a social network, data on collected profiles from popular resources will be useful. By launching a project, you can immediately interest your users not with an empty portal, but with a finished project.

Postal system
It is very important to expand opportunities for Internet portal users ...
The postal system is universal, any user during registration will be able to receive a personal email address of the form <name> @ your site.ru. There are no less functions than mail.ru or yandex.ru, and the ability to quickly change the design will allow you to customize it for any project. There is only one server requirement, to be able to set up a redirect of all unrecognized mail. The basic design is made under the CMS City portal.

Video conference
More and more users are interested in the possibility of video communication ...
You do not need to purchase a VDS server, ordinary hosting is enough, because our video chat system does not use server resources, it is completely autonomous and works through the Adobe server.

CMS buyer receives
Electronic versions are supplied by email. Additionally, you can purchase a set "Disc and Documentation" in a branded box.
- distributions of the software product with source codes; - a license to create two sites (on one copy of the product); - a year of free technical support; - a year of free product updates and the right to download new modules; - access to the developer support center; - an additional year of technical support for 22% or 60% of the cost of the purchased edition of the product. - After paying for the order, you will receive an email with a product license key, links to download distributions, login and password for access to the support center, instructions for downloading and installing.
Additional Information
Immediately after payment, you will receive a form to fill out registration data, in which you will have to fill in the following fields:
- Full Name;
- Email address (email);
This data will be transferred to the seller to complete the purchase and sale of the goods