[Addition] DayZ Livonia | Steam gift Russia
Replenishment date: 19.03.2023
Manual issue of goods
You may need to contact the seller to receive the item. Carefully read the terms of delivery specified in the product description
Seller

Ask a Question
Report a violation
Seller discounts
for all goods
The goods are given a discount for regular customers.
If the total amount of purchases from 2FaceSellers is more than:
Description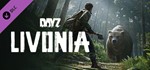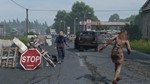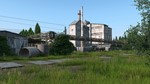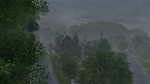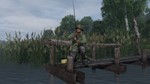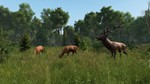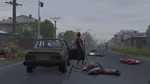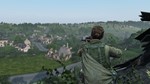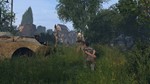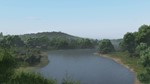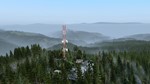 Your region on Steam must be "Russia" - Currency - Rubles. To receive Gift, you either need to have a Russian region, or change your region to the Russian Federation, for this you need either a Russian proxy or a Russian VPN
After purchasing the product, you will receive the DayZ Livonia add-on as a gift from us. You will need to send a link to your Steam profile, after which - we will add you as a friend (after you accept the application - you need to immediately inform us about it) and give you the game as a gift, after receiving the gift - you will immediately receive the add-on DayZ Livonia to your Steam Account
Livonia is a new map for DayZ that allows players to plunge into the hardcore world of survival in a completely new environment. Up to 60 players on one server and just one goal: to survive as long as possible in this new unfamiliar world at all costs.
100% GUARANTEE - DLC will NOT be revoked.
Requirements:
• Your region in the incentive must be: "Russia", as well as your computer / Steam program must be connected to the Russian IP address
• After purchasing the product, you will need to immediately send us a link to your Steam profile in the "Correspondence with the seller"
• After you add us to Steam friends - you MUST have to inform us about it in the correspondence
• The price of the product is valid ONLY at the time of purchase. If you could not get the game on time (through your fault) and the price for it in the incentive changes, you will have to pay the difference
• Refunds are made ONLY with payment of 15% of the cost of goods
• Gift CANNOT be put into inventory or sent to another Steam profile. The gift can be either accepted or rejected!
How do I get the goods?
1. Go to your personal account after payment
2. Find the paid order, open the tab "correspondence with the seller"
3. In correspondence with the seller, you need to send a link to your Steam profile, as well as a unique verification code
4. We will add you as a friend. - How to accept the application - IMMEDIATELY contact us to get the game!

Attention! Games are sent manually, if you make a purchase during business hours - the game can be delivered from 5 minutes to 6 hours, if you make a purchase on weekends or at night (by Moscow time), then delivery can take up to 16 pm - please be patient when buying goods. You can also contact us via chat and ask if we can send you a game at the moment.
Additional Information
After payment, write to us in the correspondence and we will give you the DLC! For a positive review, you will receive a gift card.
I received a gift. Everything is fast! Clearly!