DOOM Eternal Deluxe The Ancient Gods Part 1-2 [OFFLINE]
Replenishment date: 16.05.2022
Content: text (771 characters)
️Automatic issue of goods ✔️
Seller

Ask a Question
Report a violation
Seller discounts
for all goods
The goods are given a discount for regular customers.
If the total amount of purchases from the seller -SEYTER- is more than:
Description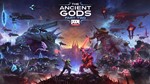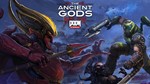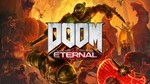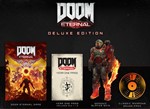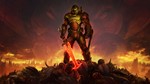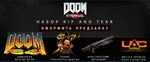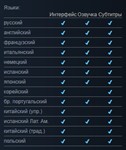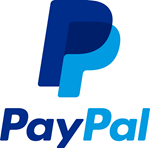 🔥 INSTANT DELIVERY OF THE GOODS AFTER PURCHASE! 🔥

😊 You do not need to wait until I connect via Team Viewer and activate.
🌎 REGION FREE (you can activate anywhere in the world)

💥 After the purchase, you will be given an activator and a key to it, with which you activate the game yourself (video instruction included), everything is done in a few clicks, so even the most inexperienced PC user can handle it.
🎁 For a positive review, you will receive a gift certificate (cashback) for other purchases, as well as a promotional code for a discount on any of my products!
❗ Add. games are issued SEPARATELY, in MANUAL mode.
✔️ Included in the package:
- DOOM Eternal Deluxe Edition game
- DOOM 64 game (reissue)
- DLC: The Ancient Gods - Part One
https://store.steampowered.com/app/1098292
- DLC: The Ancient Gods - Part Two (NEW!) 🔥
⭐ Season Pass:
- Within a year of DOOM Eternal's release, you will receive two Story DLCs (both available now).
- The appearance of the demonic Doom Slayer;
- Classic weapon sounds
- Nostalgic sound effects for all weapons from DOOM Eternal.
🎁 Pre-order bonus:
- Rip and Tear Pack: Revenant-Dude Skin, Cultist Base Master Level, Reworked campaign level full of surprises and new challenges, Classic Shotgun (demons still see him in their nightmares!)
📌 What is offline activation?

✅ After successful activation, you get a separate Steam client with a seller account in offline mode with the selected game.
✅ Activation will give you the opportunity to play an unlimited number of times in the purchased game (following the instructions).
✅ You can easily use your PERSONAL account (playing your games, from your account) without losing activation

⭐ Pros:
- You don't have to wait for the hacking of the game \ the latest patch \ new DLC
- The cost of activation is several times less than the price tag on Steam (or other service / marketplace), although in the end you will have a working, current (at the time of purchase) licensed version of the game.
- The game is not limited in time
- Doesn't interfere with your main account, you can play your games without any problems

⭐ Cons:
Activation flies:
- when changing / updating Windows, changing hardware (you cannot add / remove anything), however, it is POSSIBLE and necessary to update the drivers for the video card!
- restore \ change \ update Windows
- a sudden power outage \ any BSOD
- an attempt to update the game on your own
📝 Instruction:
1. We buy goods (included: auto-activator and a key to it, VIDEO activation instructions, detailed instructions on how to avoid the activation rally), the game can be downloaded from my account
2. Watch the DETAILED video instruction and activate the game. The activator will do almost everything for you!

PS The activator automatically disables updates in the system, it is necessary to keep the activation working.
Instructions on how to turn it back on (after completing the game) is included.
🔴 ATTENTION! 🔴
- Any changes to your account data are strictly prohibited.
- One activation (one key) = 1 PC.
- You need to activate the game within 24 hours from the date of purchase (after the key will not work). If you have a slow internet connection, warn us in advance.
- All subsequent patches and additions from the Season Pass are paid separately.
- This product is NOT suitable for playing through cloud services (PlayKey / GeForce Now, etc.)
- Due to the technical features of the software, it is possible that the activator is mistakenly identified by some antiviruses as malware. By purchasing a product, you agree to ensure the operability of the activator by adding a file to the exceptions in any of the conflicting software, or disabling it.

❌ If the conditions are not met, you are denied a service and the key is locked (without a refund)
Additional Information
🎮 MINIMUM SYSTEM REQUIREMENTS:
• OS: WINDOWS® 7, 8, 8.1, 10 (64-bit required)
• Processor: Intel Core i5 @ 3.3 GHz or better, or AMD Ryzen 3 @ 3.1 GHz or better
• RAM: 8 GB of RAM
• Video card: NVIDIA GeForce GTX 1050Ti (4GB), GTX 1060 (3GB), GTX 1650 (4GB) or AMD Radeon R9 280 (3GB), AMD Radeon R9 290 (4GB), RX 470 (4GB)
• DirectX: Version 11
• Disk space: 50 GB
I can definitely recommend buying from this seller because of the low price of the product, the ease of activation and attentive attitude to the client!
Everything works, thank you
You can believe it, the top seller on this site
There were small problems, but technical support helped. I advise everyone.
+ rep
Easy activation, the product corresponds to the description.
An excellent seller, there was a hitch, he immediately helped to fix everything, take it without hesitation!
The administrator is well done, responsive, there was a snag, instructively showed how best, where to start
everything is buzzing, the problem appeared, we quickly solved it
Everything is fine, everything works, even the skins are all available. True, there was a problem during installation, I could not get help from the seller, I had to decide everything myself. And so the product is worthy
Everything was established as the game works according to the instructions, the seller adequately helped with the problems
The best seller. Helped with reactivation, tk. everything went wrong with me, for almost all of the above reasons.
todo funcionando cuenta reactivada
Thank you very much to the seller.
After payment came the data for the autoactivator, there were no problems, the game works.
A great alternative to a license! Get Ancient Gods for pennies. The seller is super! Very responsive and humane. After installation, I did not activate and after playing for a couple of days I lost everything - he restored my key and account. Everything worked great .... Until the Windows crashed. Once again, he is unconditionally mopog. And you don't have to wait long in communication. I advise everyone to contact here without hesitation!
SEYTER, as always, is doing great!
! Thank you, you have a good autoactivation, you are a cool dude!
Everything is fine, the seller is responsive, I advise!
Great, everything is very fast!
Verified seller, take no hesitation.
Everything is super, bought, downloaded, launched, played. Everything is easy and simple (^_^)