House with a pitched roof - working project
Replenishment date: 26.05.2015
Content: 50526161749320.zip (9.58 MB)
️Automatic issue of goods ✔️
Seller

Ask a Question
Report a violation
Description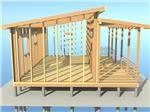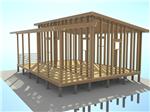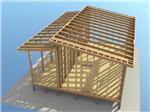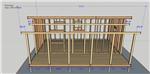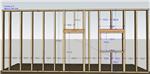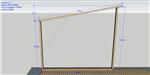 A house with a pitched roof measuring 8x6 meters is a working project for the construction of a wooden country house made using frame technology with your own hands. A country house is being built on a columnar foundation; a tape one is also easily suitable for the construction of such a house. The construction of this house is very simple, which accordingly affects the construction time.
The working project of this house with a pitched roof is perfect for a garden and a summer residence, both for seasonal and permanent residence of 2-3 people. other premises.
Additional Information
In the archive you will find more than 70 photos with dimensions with a detailed step-by-step guide for the construction of this frame house with a pitched roof.
You can also always get support on any issue on our construction forum for free.