DISNEY Plus | PREMIUM ACCOUNT WARRANTY (Disney+) 🔥
Replenishment date: 08.08.2023
Content: text (31 characters)
️Automatic issue of goods ✔️
Seller

Ask a Question
Report a violation
Seller discounts
for all goods
The goods are given a discount for regular customers.
If the total amount of purchases from the DPAKULA seller is more than:
Description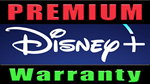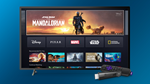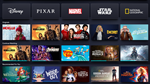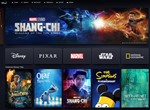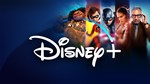 ✅ Account Login:
https://www.disneyplus.com/login
✅ You will receive a Disney Plus Premium account in the form of LOGIN:PASSWORD
❗ Warranty - If the Disney Plus account is not working, a replacement will be made.
* The warranty is valid for 1 month from the date of purchase.
* Ready to help you
🔥 Leave a GOOD FEEDBACK after purchase. It is very important for me! Thank you.
📌 NO CIS (RUSSIAN) TRANSLATION!
📌 To view, you need a VPN of the USA, Canada or the Netherlands!
📌 We do not provide access to mail!
📌 Changing data is prohibited!
📌 Creating a new profile, adding to favorites and similar changes are strictly prohibited.
📌 If you have problems accessing your account, you will receive a replacement.
📌 There is no refund, only a replacement if the account is inoperable.
📦 By buying this product you get:
✅ Disney Plus (Disney+) Premium
✅ Subscription on account randomly
✅ Instant delivery of goods to your mail
✅ View data - Login: Password
✅ Operational support in case of any questions
✅ Warranty for purchased goods
* In case of problems, please contact the seller in personal correspondence.
📝 Description:

❗ Disney Plus is an American subscription-based OTT streaming service with a huge library of on-demand shows and movies from many Disney brands. Since November 2019, the service has gained almost 130 million subscribers.

❗ With Disney Plus, subscribers can watch thousands of Disney movies and series on their devices (smart TVs, phones, laptops, tablets and game consoles).
The subscription includes unlimited downloads, so you can watch anywhere, anytime.

❗ Disney Plus includes a combination of content from the Disney vault and new programs designed specifically for members. Subscribers can watch the studio's animated films, new Pixar releases, and titles from Star Wars and the Marvel franchises. Major film releases such as "West Side Story" and "Encanto" also continue to benefit.

❗ Where is Disney Plus available?
- Disney Plus is now live and available for streaming in the US, Canada, Netherlands, Austria, Germany, Italy, Spain, Switzerland, France, India, Belgium, Denmark, Iceland, Finland, Norway, Portugal, Sweden, UK, Ireland. , Isle of Man, Monaco, Wallis and Futuna, French West Indies, French Guiana, New Caledonia, Japan, Indonesia, Latin America, Reunion, Mayotte, Mauritius, Singapore, Hong Kong, Taiwan and South Korea.

❗ In terms of video formats, Disney Plus supports up to 4K High Dynamic Range (HDR) resolution using HDR10 or Dolby Vision formats. Dolby Digital surround sound and Dolby Atmos audio formats are also supported by several programs.

❗ Where to watch Disney Plus Premium?
- Desktop web browsers
- Mobile devices and tablets (Android and Apple).
- Smart TV (LG WebOS, Samsung Tizen, Android TV, Vizio SmartCast, Roku TV)
- Game consoles (PlayStation, Xbox)
- Streaming devices (Apple TV 4th generation and up, Chromecast, Amazon Fire TV, Roku)

❗ Disney Plus is the perfect service for Disney fans, whether they're Marvel fans or animation fans. This is especially suitable for families with children who want to watch the latest Disney movies and old Disney movies from the studio's storage.

Buying a Disney Plus Premium account from us is one of your best decisions.
The week goes by without any problems. thank you
Everything is ok, it works
Firstly account didn´t work but after writing with seller I got a new account and everything works as expected
Everything is fine, instant delivery
Super. Thank you very much!!!
Account received at the time of the purchase. 100% Recommended
Their support is very good. The account works very well. I advise.
Account received instantaneously. Works like a charm! 100% recommended