Disco Elysium | [Russia - Steam Gift]
Replenishment date: 24.03.2023
Manual issue of goods
You may need to contact the seller to receive the item. Carefully read the terms of delivery specified in the product description
Seller

Ask a Question
Report a violation
Seller discounts
for all goods
The goods are given a discount for regular customers.
If the total amount of purchases from 2FaceSellers is more than:
Description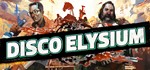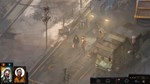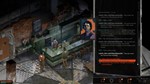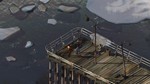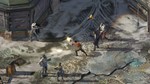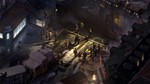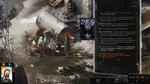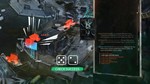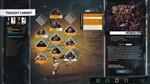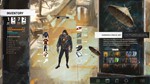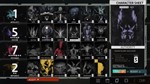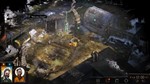 Your region on Steam must be "Russia" - Currency - Rubles. To receive Gift, you either need to have a Russian region, or change your region to the Russian Federation, for this you need either a Russian proxy or a Russian VPN
After purchasing the product, you will receive the Disco Elysium game as a gift from us. You will need to send a link to your Steam profile, as well as a unique (verification) code, after which - we will add you as a friend (after you accept the application - you need to immediately inform us about this) and give you the game as a gift, after receiving gift - You will immediately receive the Disco Elysium game on your Steam Account
Game Description:
Disco Elysium is a revolutionary open world RPG. Your character is a detective with a set of unique skills, who has to explore the entire city area. Fate will bring you to unforgettable characters. Conduct interrogations, solve murders or take bribes. It is up to you to decide who you want to become - a hero or a complete loser.

A new level of freedom of choice. Intimidate, flatter, use force, write poetry, sing karaoke, dance like crazy, or finally find the meaning of life. Disco Elysium is the video game that most faithfully recreates the tabletop RPG experience.

Endless role-playing possibilities.​ 24 unique skills - evolve and conquer. Create your own style with 80 different pieces of clothing. Use 14 different tools: from weapons and a flashlight to a tape recorder. Or mix yourself a cocktail of 6 unique and not so harmless substances. In the Thought Locker you will find 60 crazy thoughts that will allow you to further develop your character.

Revolutionary dialogue system and unforgettable characters. A world inhabited not by extras, but by living people. Turn them against each other, help them, or fall hopelessly in love. The revolutionary dialogue system of the game with partially voiced characters will allow you to create almost anything.

Carve your own path through the city. Explore, manipulate others, collect containers or become a millionaire. You have never seen such opportunities in the open world. Conquer Revachol step by step. From the labyrinth of streets to the sea beaches and beyond - beyond the horizon.

Cool hardcore. Death, sex, taxes and disco - no taboo topics. Revachol is a real city with real challenges. Solve the incredible murder. Or relax and enjoy the side quests. The detective will show the townspeople who is in charge here.

GUARANTEE 100% - the game will NOT be revoked.
Requirements:
• Your region in the incentive must be: "Russia", as well as your computer / Steam program must be connected to the Russian IP address
• After purchasing the product, you will need to immediately send us a link to your Steam profile in the "Correspondence with the seller"
• After you add us to Steam friends - you MUST have to inform us about it in the correspondence
• The price of the product is valid ONLY at the time of purchase. If you could not get the game on time (through your fault) and the price for it in the incentive changes, you will have to pay the difference
• Refunds are made ONLY in a partial format, if you make a mistake when receiving the goods or due to carelessness - the seller has the right to refuse to pay Digiseller commissions
• Gift CANNOT be put into inventory or sent to another Steam profile. The gift can be either accepted or rejected!
Attention! Games are sent manually, if you make a purchase during business hours - the game can be delivered from 5 minutes to 6 hours, if you make a purchase on weekends or at night (by Moscow time), then delivery can take up to 16 pm - please be patient when buying goods. You can also contact us via chat and ask if we can send you a game at the moment.
Additional Information
After payment, write to us in the correspondence and we will give you the game! For a positive review, you will receive a gift card.
Everything is fine. Bought Disco Elysium
Everything is fine. Promptly, clearly, received my key, very satisfied
Great seller. The transaction took place literally in 5 minutes. I recommend!
Everything came, only with the receipt of the goods, the algorithm is like in a bank robbery, if the hands are crooked) Thank you.
They responded promptly, explained the procedure for buying, received my favorite game in one evening
Very fast and efficient, even in the evening on weekends!
Everything came, without deception, etc.