DiRT Rally - STEAM Key - Region Free / ROW / GLOBAL
Replenishment date: 07.11.2019
Content: text (17 symbols)
️Automatic issue of goods ✔️
Seller

Ask a Question
Report a violation
Description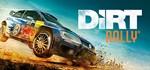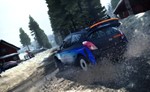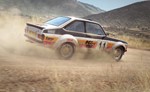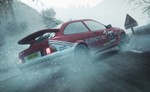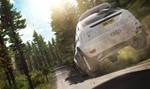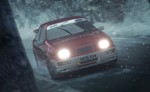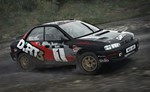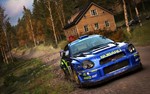 INSTANTLY AFTER PAYMENT YOU WILL RECEIVE A KEY FOR ACTIVATION
DiRT Rally in STEAM!
WITHOUT REGIONAL RESTRICTIONS (Rest Of World (ROW) - Region Free / World Wide Steam Key)!
About the game: DiRT Rally is the most realistic racing game in existence. (Verified by 80MM DiRT Community Players.) Feel the stress of a pilot who knows the cost of a mistake. Each stage has its own difficulties, coverage and weather. All cars wear out, but the team will help you not to fly out, although every rally is a marathon test. DiRT Rally contains licensed World Cup rallycross content, which means the fastest cars in the world. Race solo and multiplayer. modes.
SIGNATURE RALLY CARS: DiRT Rally offers you a choice of over 40 of the most famous and significant cars of the past and present, including cars loved by players and those cars that are most suitable for the terrain of the upcoming race. SIX GREAT RALLIES WITH OVER 70 STAGES: Race on the swampy roads of Wales, the dusty trails of Greece and the icy asphalt roads of Monte Carlo. Drive along the legendary Pikes Peak slopes, the snowy mountains of Sweden and the breathtaking Finnish landscape. THE OFFICIAL CONTENT OF THE FIA WORLD RALLY-CROSS CHAMPIONSHIP! Race along the tracks of Lidden Hill, Holes and Hell in six of the fastest all-terrain vehicles, competing with friends in intense multiplayer races that won't let you relax. CUSTOMIZED EVENTS: Pick up any car and any track, set the parameters and compete in a rally with one or more stages. RALLY CHAMPIONSHIPS: Start at the bottom of the rally ladder and take part in a number of races, earning points and money on your way to glory. Careful driving and properly organized repairs will help you rise to the leaderboard and receive the most valuable rewards. IMPROVEMENTS, REPAIR, INSTALLATION AND ADJUSTMENT! DiRT Rally surpasses expectations in every aspect, including in terms of repair, upgrade, installation and customization options, making your game incredibly rich and strategically diverse. DIFFICULT CONTROL MODEL: Codemasters redesigned the DIRT Rally racing simulator to capture the full experience of racing through shifting terrain, as well as completely new deflection, suspension, engine performance and turbo modeling. TEAM MANAGEMENT! Hire and fire your team members, each with different skills that can improve the time it takes to repair different parts of your car. Teach them new skills so that they gain experience and work together as a team, helping you to achieve your records in the competition. PLAYER LEAGUE SUPPORT: Race with friends and run your very own racing league. Create or join countless leagues and manage them as you wish. DAILY, WEEKLY, AND MONTHLY ONLINE COMPETITIONS: You can battle the entire DiRT community by taking part in one-day, weekly, or full-month competitions to earn in-game credits to help you improve your vehicle and team.
After purchase you need:
1. Download and install Steam
http://steampowered.com/about
(if not already installed);
2. Register a new account on Steam or go to an existing one;
3. In the top menu of the Steam window, open the "Games" item and select "Activate via Steam" there.
4. Enter the activation key, click "next" - the game is activated.
5. After activating the key, the game will be displayed in the "Games Library" list, from here you can download / install it, and then start playing.