Diablo® II Resurrected for Xbox One
Replenishment date: 05.10.2021
Content: text (596 symbols)
️Automatic issue of goods ✔️
Seller

Ask a Question
Report a violation
Description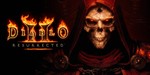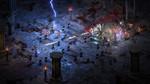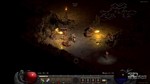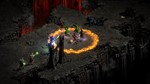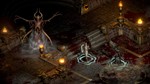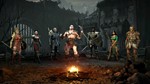 Game warranty 1 month.
After purchasing, please read the instructions for setting up your account!
Additional Information
Release date 23.09.2021/XNUMX/XNUMX
Text: RUS🇷🇺 Voice: RUS🇷🇺
Approximate size: 15 GB
Diablo® II: Resurrected ™ is a complete recreation of the legendary game Diablo II with Lord of Destruction® from Blizzard Entertainment, which once laid the foundations of the action RPG genre. Experienced gamers and those who missed the original PC version 20 years ago will be able to immerse themselves in the ageless gameplay of Diablo® II with improved graphics and sound, thanks to the capabilities of modern gaming devices.
Climb the Forgotten Tower, cut a path through the jungle of Kurast, storm the gates of the Underworld and defeat Diablo himself. And then climb Arreat Peak and fight the Lord of Destruction Baal in the Citadel of the Universe.
In the familiar character selection screen, seven of Sanctuary's greatest defenders have gathered around a bonfire: Amazon, Assassin, Barbarian, Druid, Necromancer, Paladin, and Sorceress. Each of these classes can be developed in many different ways, relying on different skills and choosing the appropriate equipment.
Diablo® II: Resurrected can be played alone or with up to eight people in co-op on any supported platform. And then you can let off some steam by participating in exciting PvP duels outside the city - don't forget to collect the trophy ears of the defeated players.