Sanitizers Visual C# + IDEF0
Replenishment date: 09.04.2022
Content: text (32 characters)
️Automatic issue of goods ✔️
Seller

Ask a Question
Report a violation
Description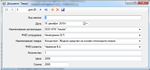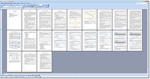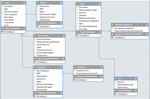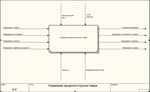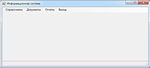 The information system "Disinfectants" is designed to automate the process of shipment of goods. The information system has the following tables: position, employees, organization, order, product, customer, type, unit of measure.
The analytical capabilities of the information system include the generation of the following queries and reports: product information, customer information, employee information, order register.

Content

2 introduction
1. Characteristics of OOO NPK Alfa 3
2. Business process analysis 4
3. Analysis of the software and hardware of the company 7
4. Recommendations for improving the company 10
Conclusion 20
List of used literature 21
Additional Information
Testing environment: Microsoft Windows 7.
Development environment: Microsoft Visual C # 2010.
Database management system: Microsoft Office Access.
Contents of the archive: complete project of the information system (sources, database, executable file).
Added another text of the practice report with a full description of the program.
I include the IDEF0 model.