DEATHLOOP DELUXE EDITION STEAM LIFETIME WARRANTY
Replenishment date: 14.09.2021
Content: DEATHLOOP (4) .txt (1.28 KB)
️Automatic issue of goods ✔️
Seller

Ask a Question
Report a violation
Seller discounts
for all goods
The goods are given a discount for regular customers.
If the total amount of purchases from a Gormustang seller is more than:
Description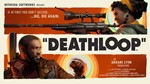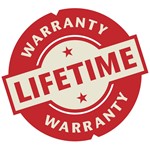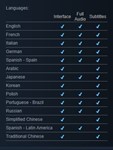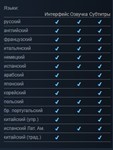 WE GIVE A LIFETIME WARRANTY
WE ALWAYS HAVE ACTIVATIONS
THE GAME WILL BE INSTALLED WITHOUT OTHER PROGRAMS: YOU WILL RECEIVE A LOGIN AND PASSWORD
-Payment by Card is available. When purchasing, you must select the payment method Enot.io, then select "Bank Card"
-🔥 INSTANT (24/7) delivery of goods immediately after purchase! 🔥🌎 GLOBAL-can be activated in any region!
You buy a Shared STEAM account with the game 🔥DEATHLOOP DELUXE EDITION🔥 offline
- After the purchase, you will be given a login and password from the steam account in which the game has already been purchased, it is possible to play after installation only in offline mode
- The account is unlimited, protected, it is impossible to change the mail and password. (the account remains yours forever)
-Be sure to read the "Frequently Asked Questions"
🤔Frequently asked questions❓

1 Can I use another account and log into this one again? - Yes, you can log out and log in as many times as you want, but after logging in, you must immediately put the launcher in offline mode.
2. Can I use my account after reinstalling Windows or on another personal computer? - Yes, you can always use your account, but only for yourself, the data will not change.
3. Can I transfer my account to a friend or third party? - No, it is forbidden to transfer data to another.
4. Can I update the game? - Yes, if necessary or every 10-15 days, you can connect to the Internet to update.
5. Can I get a refund if the game won't start due to the computer? - No, refund only if the account does not work or if we cannot issue you a replacement within 3 days.
6. The game does not react, after clicking "Play" nothing happens. - If no error appears from the developers of the game or from the launcher, then the problem is in your computer (you can try updating drivers, Windows and other programs, or uninstalling those programs that, in your opinion, interfere with the launch of the game).

🤩 Please leave a positive feedback after a successful purchase of the account!
Additional Information
PROS OF OFFLINE MODE
1. You don't have to wait for the game to be hacked (game data with Denuvo protection, which cannot be hacked for more than six months, you will not find them on torrents)
2. The cost of a shared account is several times cheaper than the price tag on Steam (10-20 times)
3. You can complete the game 100%
ABOUT THIS GAME
https://store.steampowered.com/app/1252330/DEATHLOOP/
DEATHLOOP is a next-generation shooter from Arkane, the Lyon studio, the creators of the Dishonored series. DEATHLOOP is the story of two ideal assassins trapped in a mysterious time loop. They are doomed to live the same day over and over again. For Colt, the only chance to break out of the loop is to destroy eight key targets by the end of the day. Each loop of the loop is an opportunity to learn something about the world, try new ways and methods, get new weapons and abilities in order to finally break free.
Languages:
1) Interface 2) Voice acting 3) Subtitles
Russian ✔ ✔ ✔
English ✔ ✔ ✔
French ✔ ✔ ✔
Italian ✔ ✔ ✔
German ✔ ✔ ✔
Spanish ✔ ✔ ✔
Arabic ✔ - ✔
Japanese ✔ ✔ ✔
Korean ✔ - ✔
Polish ✔ ✔ ✔
br. Portuguese ✔ ✔ ✔
Chinese (simpl.) ✔ - ✔
Spanish Lat. Am. ✔ ✔ ✔
Chinese (trad.) ✔ - ✔
📋INSTALLATION
Offline Mode Instruction
1. Install the steam client
2. We go to Steam with the login and password that you received
3. Download and install the game from Steam (or you can download it from a torrent in advance)
4. In Steam, in the upper left corner, click the menu (steam), put it in offline mode
5. Turn on the game
6. Enjoy the game
❗IMPORTANT
Always keep Steam offline
Everything is good! Thank you !!!)))
There was a small jamb, but the seller fixed everything in 5 minutes. All just great.
everything works perfectly
Great seller. I quickly got in touch, helped with activation. Recommend
An excellent seller, the product fully met expectations!
issued an account on which there were problems with activating the game, but the seller issued a replacement within 3 minutes, I recommend
Thank you for your promptness and help, everything works!