Dead Space Xbox Series X|S ACTIVATION 🔑
Replenishment date: 24.01.2023
Manual issue of goods
You may need to contact the seller to receive the item. Carefully read the terms of delivery specified in the product description
Seller

Ask a Question
Report a violation
Seller discounts
for all goods
The goods are given a discount for regular customers.
If the total amount of purchases from the XBOX_MAGAZINE seller is more than:
Description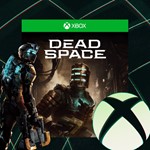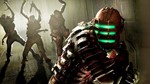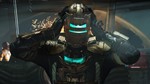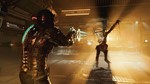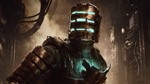 After payment, you will receive a UNIQUE CODE, which must be sent to the seller to receive the game.
You will receive a UNIQUE CODE in your personal account
http://www.oplata.info
.
Also, a link to the page with a UNIQUE CODE will be sent to your email address specified during the purchase.
Platforms - FOR XBOX SERIES X | S CONSOLE
- To activate the game, you need to provide the LOGIN AND PASSWORD of the account where you want to activate the game❗❗❗
- You will receive the game to your personal account after providing login data in correspondence with the seller
- After activation, the game WITHOUT REGIONAL RESTRICTIONS
- Games are forever associated with your Microsoft account
- You will be able to download games in any region and at any time, with all available languages
Frequently asked Questions:

1) What is the option with the transfer of account data, why transfer them?
Answer: You can buy games directly to your account from more countries, often there are lower prices than when buying keys. We are ready to issue you a game directly to your profile at the lowest price from these regions.

If you need a key, and not a purchase for an account with data transfer, please contact us.

2) Can my account be blocked? Is it legal?
Answer: No, games are bought legally, a ban is not possible, Microsoft policy allows you to run games from any region! You will not have any restrictions when using the game

3) Why does the game not appear instantly on the account?
answer: Games are bought in manual mode, the purchase takes from 5 to 30 minutes after the seller receives the UNIQUE CODE!
RETURNS FOR A REASON I DID NOT READ THE DESCRIPTION OR THOUGHT IT IS A DIGITAL KEY - NO